Thrilling Zombie Shooting Games
Discover the top zombie FPS games that are talked about by many! From Unkilled to The Last of Us, explore the great gameplay that make these games a hit.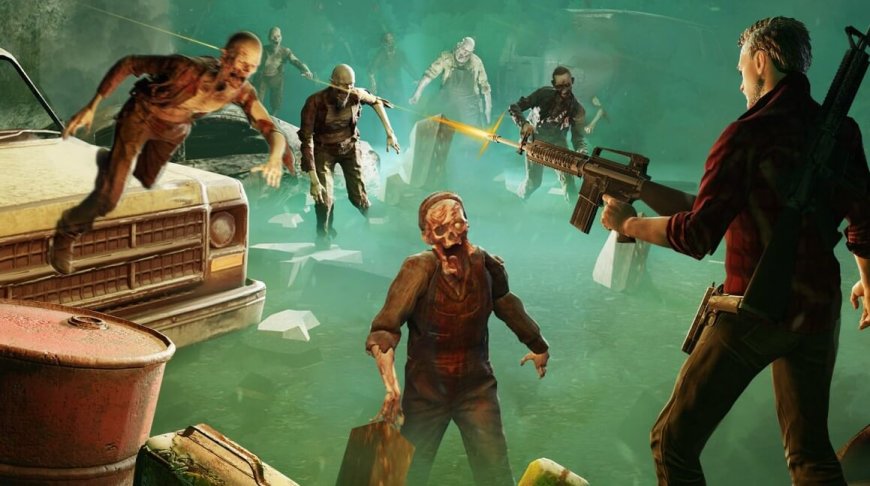 Thrilling Zombie Shooting Games
Zombie shooting games have been captivating teenagers and young adults for years. With so many options available, it can be overwhelming to choose the right one.
Top Five Zombie Shooting Games
In this article, we've compiled a list of the top five zombie shooting games to help you make an informed decision. These games not only offer unique features but also provide hours of entertainment.
Unkilled: The Ultimate Zombie Game
Unkilled is the ultimate zombie game for those looking for an adrenaline rush. It's not just a first-person shooter (FPS) but also a zombie shooter, making it stand out from other games in the genre. In addition to fighting regular zombies, players must also take on challenging and stunning bosses. The game also features combat missions, providing a level of variety that keeps players engaged for hours. Moreover, you can create your zombie horde to attack other players' bases. With more than forty weapons and several skins to choose from, players can customize their gaming experience to their liking.
Resident Evil 2: The Classic Zombie Game
Resident Evil 2 is a sequel to the first Resident Evil game, providing an immersive experience for gamers. It's a 3D adventure game with polygonal characters placed in two different post-apocalyptic environments. Players can choose from two characters who go through the same scenario but with different personalities and weapons. The game's unique camera perspectives add to the suspense, making it a classic zombie shooting game.
Last of Us: A Masterpiece of Storytelling
The Last of Us isn't just about zombies; it's about the human experience in a post-apocalyptic world. The game features "infected" humans with fungus growing within their brains, turning them into deadly creatures. The game's real draw is the characters, who are well-developed, and the setting that creates a realistic and intense experience. The game's mechanics and plot are interconnected, creating a story that immerses players in a tense situation.
Back 4 Blood: A Cooperative Zombie Shooter
Back 4 Blood is an exciting cooperative first-person shooter developed by the creators of the famous Left 4 Dead franchise. Players face a dangerous parasite that has transformed once-human hosts into dreadful monsters. The game's cooperative element provides a unique twist, making it a thrilling experience for players.
Left 4 Dead 2: A Zombie Shooter with a Twist
Left 4 Dead 2 is a post-apocalyptic world that maintains a sense of normalcy. Players can see remnants of the past, including messages scribbled across the exterior walls of secure homes. The game's unique twist is that players must cooperate to survive, making it an excellent game for players who enjoy team play.