Fan Contributions: Showcasing Plants vs Zombies Fan Art & Cosplay
Dive into the world of Plants vs Zombies fan art and cosplay with our curated highlights, showcasing fans' creativity and talent in the zombie gaming community.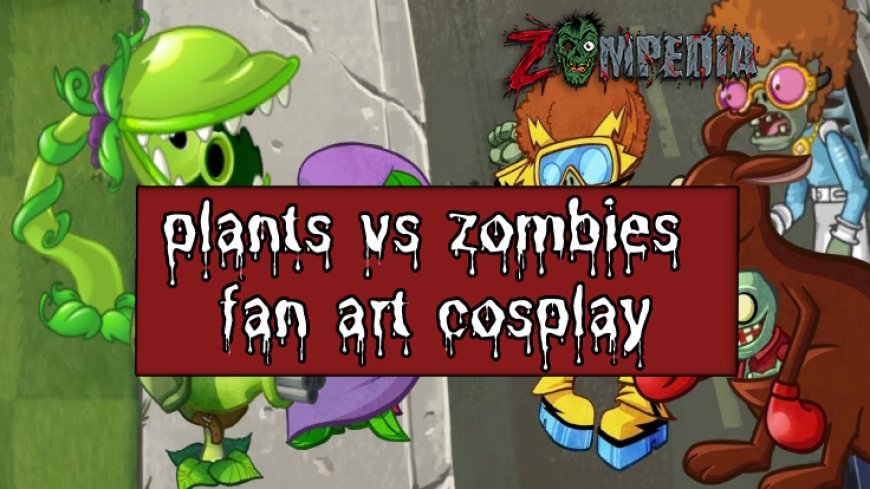 Fan Contributions: Showcasing Plants vs Zombies Fan Art & Cosplay
Plants vs Zombies, developed by PopCap Games, has made a significant impact on the gaming community since its release in 2009. Celebrated for its unique combination of strategy and humor, this game has amassed a dedicated following of fans that express their love for the quirky characters through various forms of fan-created content. Among the most notable fan contributions are striking fan art and elaborate cosplay. This article highlights the creativity and talent showcased in these fan-made tributes to the sensational world of Plants vs Zombies.
Table of Contents
Discovering Plants vs Zombies Fan Art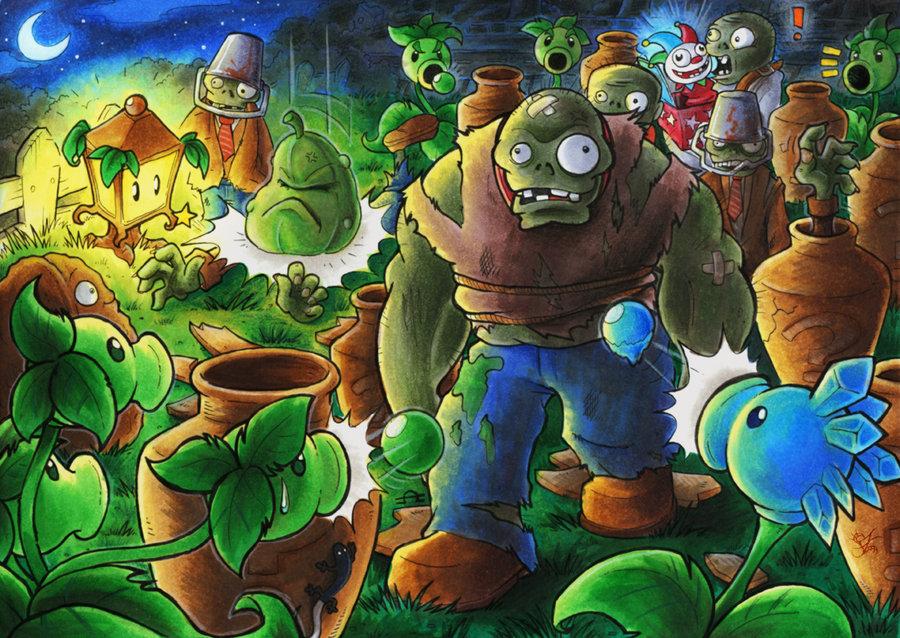 Finding incredible fan art inspired by Plants vs Zombies is a thrilling experience, as it allows you to explore the depths of creativity within the community. There are various sources where you can discover these artistic masterpieces:
Social Media Platforms: From Twitter to Instagram, fans frequently share their artwork on these popular sites. By following dedicated hashtags, such as #pvzfanart or #plantsvszombiesart, you can easily find the latest and greatest creations.
Art-sharing Websites: Platforms like DeviantArt and ArtStation are specifically designed for sharing and discovering art from various communities, including the Plants vs Zombies fan base. These websites offer a more curated collection of fan art, often featuring extensive galleries for you to browse.
Forums and Community Spaces: Fans often gather in online forums and community spaces to share their artwork and discuss their favorite aspects of the game. Examples include Reddit's r/PlantsVsZombies and the official Plants vs Zombies Discord server. Be sure to join these groups to stay updated on the latest fan art and engage with fellow enthusiasts.
As you delve into the world of Plants vs Zombies fan art, you will notice a range of unique styles, themes, and interpretations. Some artists choose to depict characters in a faithful recreation of the game's design, while others reimagine them according to their personal tastes and ideas. The following sections highlight select fan art pieces and the creative minds behind them.
Plants vs Zombies Characters Reimagined
Creating fan art provides an opportunity for fans to reinterpret Plants vs Zombies characters in their own style, contributing to a diverse collection of artwork. Here are a few examples of the community's imaginative creations:
Peashooter Redesign: In a refreshing take on the classic Peashooter, artist johndoe_art on Instagram reimagines the character with a sleek, futuristic design. The artist incorporates elements of robotic engineering into the Peashooter's form, offering a distinct contrast to the character's organic origins.
Sunflower Chibi: Chibi art, a popular form of illustration featuring characters with exaggerated, cute features, can often be found in the Plants vs Zombies fan art community. One example is Sunbeam_arts' rendition of the iconic Sunflower in this adorable chibi style, emphasizing the character's lovable nature.
Gargantuar Grit: Bringing a gritty twist to the menacing Gargantuar, artist grim-strokes on DeviantArt portray the character with intricate, armor-like details. This highly detailed interpretation showcases a unique approach to Plants vs Zombies design, as it captures a darker tone compared to the game's lighthearted atmosphere.
These reimagined characters demonstrate the imaginative power of fan art within the Plants vs Zombies community. By exploring various artistic styles and ideas, fans have the opportunity to create unique content that enhances the collective experience of enjoying the game.
Memorable Cosplay Moments
Cosplay, the practice of dressing up as a character from a movie, video game, or other forms of media, is another popular way that fans pay tribute to their favorite Plants vs Zombies characters. By recreating the costumes, makeup, and props, cosplayers bring these characters to life at events such as gaming conventions and themed parties. Some well-loved Plants vs Zombies cosplay examples include:
Crazy Dave: The enigmatic figure of Crazy Dave serves as a staple cosplay choice for Plants vs Zombies enthusiasts. With his signature saucepan hat, plaid shirt, and expressive facial expressions, Crazy Dave cosplays are always a hit at events. Cosplayer madhatter_davecos on Instagram is a terrific example of a dedicated Crazy Dave impersonator.
Peashooter & Sunflower Duo: Combining forces as the Peashooter and Sunflower characters, cosplay pairs delight crowds with their adorable and colorful costumes. Partners Peanblossomcos have captured hearts on social media platforms with their cheerful duo costume, showcasing impeccable craftsmanship.
Zombie Horde: An impressive way to make a lasting impact at events is by gathering a group of cosplayers dressed as a horde of zombies from Plants vs Zombies. With various zombie types available to choose from, these groups often provide a spectacular sight as they "stagger" through conventions. The zombie horde cosplay team is a notable example often found on Twitter, showcasing their creativity and enthusiasm for the game.
Beyond individual cosplays, there have been instances of entire cosplay events organized around Plants vs Zombies themes. For example, the Plants vs Zombies Cosplay Gathering has been a recurring event at popular conventions, allowing fans to showcase their incredible costumes and meet like-minded enthusiasts.
If you're inspired by the exceptional fan art and cosplay highlighted here, why not create your own Plants vs Zombies fan contributions? Whether you're an amateur artist, a skilled cosplayer, or anywhere in between, the vibrant community eagerly welcomes new creations! Here are some tips on how to share your fan art and cosplay:
Utilize Social Media: Instagram and Twitter are ideal platforms for showcasing your fan art and cosplay, as they allow you to reach a wide audience. Remember to tag relevant Plants vs Zombies accounts and use appropriate hashtags to increase visibility.
Submit to Art-sharing Websites: Sites such as DeviantArt and ArtStation are dedicated to promoting various forms of art, including fan art. Create a profile, upload your work, and engage with other community members by liking and commenting on their contributions to grow your network.
Join Forums and Community Spaces: Actively engage in online groups like Reddit's r/PlantsVsZombies and the official Discord server. Sharing your fan art and cosplay can foster interesting discussions, and you may receive valuable feedback and ideas from other fans.
When creating your fan art or cosplay, consider experimenting with different styles and interpretations. Unique and innovative ideas often capture the attention of the community and can lead to exciting conversations and connections. Have confidence in your creativity and remember that the Plants vs Zombies fan community is supportive and welcoming!
Conclusion
Fan contributions, such as fan art and cosplay, play a significant role in the Plants vs Zombies community. These creative endeavors allow fans to express their passion for the game while demonstrating their artistic talents and dedication to the characters they love. The diverse range of styles, interpretations, and themes showcased in Plants vs Zombies fan art and cosplay is a testament to the game's enduring popularity and the creative spirit of its fan base.
Whether you're discovering the best fan art, exploring cosplay highlights, or creating your own fan content to share with the community, Plants vs Zombies continues to bring people together in imaginative ways. Dive into the world of fan contributions today and see for yourself how a video game can inspire a thriving community of creative enthusiasts!
What's Your Reaction?