Dead Rising Review
Dive into our comprehensive Dead Rising review and find out what makes this classic zombie game a must-play for survival enthusiasts. Join Zompedia today!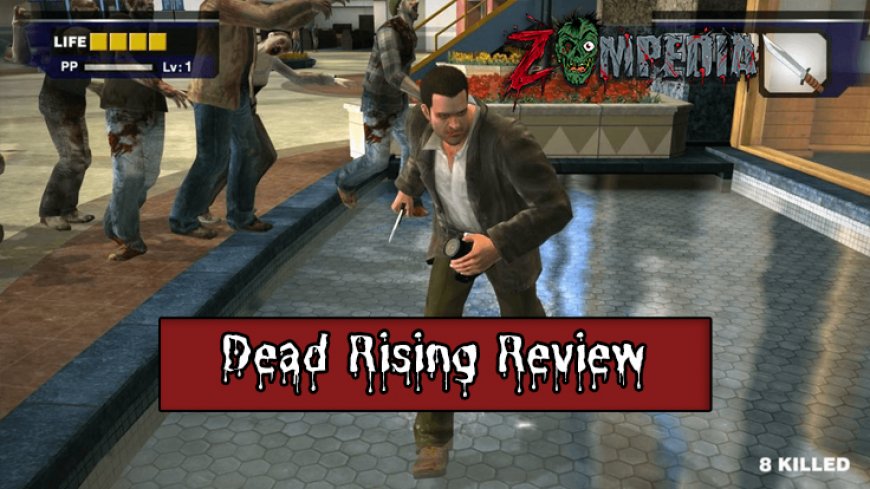 Dead Rising Review
Quick Recap: In this Dead Rising review, we'll delve into the gameplay mechanics, graphics, and replayability of this classic zombie game while comparing it to other popular titles.
Introduction to Dead Rising
Dead Rising, developed by Capcom and released in 2006, has since become a classic title in the zombie survival genre. Set in the fictional town of Willamette, Colorado, the game follows the story of photojournalist Frank West as he navigates the zombie-infested shopping mall to uncover the truth behind the outbreak.
Background and Game Development
Developed by Capcom
Directed by Keiji Inafune
The first title in the successful Dead Rising franchise
Game's Story and Setting
Players control Frank West, a photojournalist
Set in a zombie-infested shopping mall in Willamette, Colorado
The mystery surrounding the zombie outbreak serves as the main plot
Gameplay and Mechanics
Dead Rising offers a unique blend of survival, exploration, and combat, with a time management system that adds a sense of urgency to the game. Players must complete missions within the allocated time while managing their inventory and staying alive.
Combat System and Weapons
Wide variety of weapons, ranging from melee to ranged options
The innovative weapon crafting system
Players can combine items to create powerful makeshift weapons
Exploration and Missions
Large, open-world shopping mall to explore
Main missions and side quests to complete
The time limit for missions adds tension and urgency
Time Management Aspects
Players must manage in-game time to complete missions
Need to balance mission objectives, exploration, and character survival
Choices made during the game may have consequences for the story
Graphics and Audio
Dead Rising's graphics and audio elements contribute to the immersive and tense atmosphere of the game. The visuals may appear dated by today's standards, but the game's art style and design still hold up well.
Visuals and Art Style
Graphics showcase the zombie-infested shopping mall setting
Detailed character models and animations
Some elements may appear dated compared to newer titles like The Forest or 7 Days to Die.
Sound Effects and Music
Eerie and atmospheric soundtrack
Realistic sound effects for weapons and zombie encounters
Voice acting adds to the game's immersion
Replayability and Longevity