Audience Reception of Korean Zombie Films
Examine the domestic and international reception of Korean zombie movies, from box-office trendsetters to cult favorites.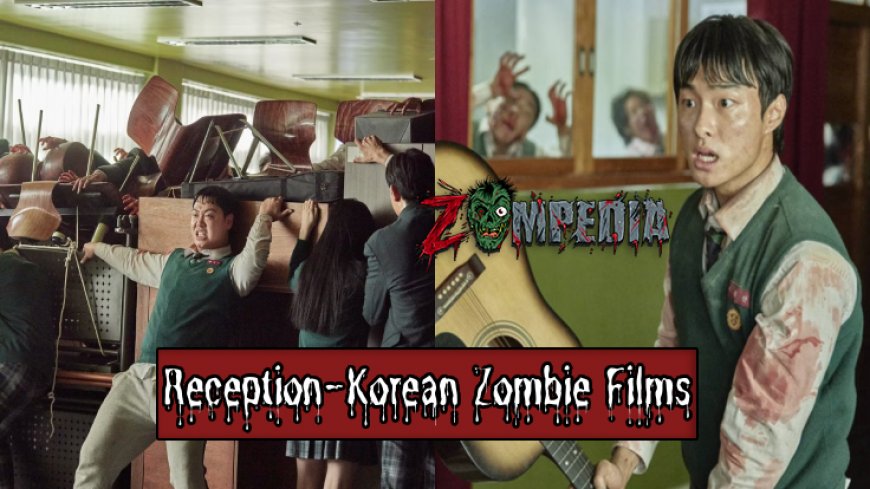 Audience Reception of Korean Zombie Films
The global audience reception of Korean zombie films has undeniably reshaped the horror genre in recent years. Over the past decade, these films have carved a unique niche, garnering significant interest both domestically and internationally. The explosive blend of survival, horror, social commentary, and incredibly emotional narratives have captivated audiences of all kinds.
Audience Reception of Korean Zombie Films: A Global Phenomenon
From commercial successes to fan-adored cult classics, these Korean zombie films have blurred cultural boundaries. They've altered our perception of horror and survival, setting a new standard for what viewers expect from the genre.
Table of Contents
Genesis of Korean Zombie Films
The genre of the undead, more specifically the zombie, is not indigenous to Korea. Its birth in Korean cinema is traced back to Zombie School, a low-budget 2014 horror flick. However, it wasn't until a year later that the Korean zombie genre truly found its footing.
Train to Busan: The Game Changer
In 2016, "Train to Busan" took the world of Korean cinema by storm. The apocalypse-based movie quickly became a blockbuster, garnering massive domestic and international attention. It unleashed a thrilling journey where passengers fight to survive against the onslaught of the undead. Through its riveting narrative, it explored social class disparities, family relationships, and corporate greed, underlining each with resonant human emotion.
Domestic Audience Reception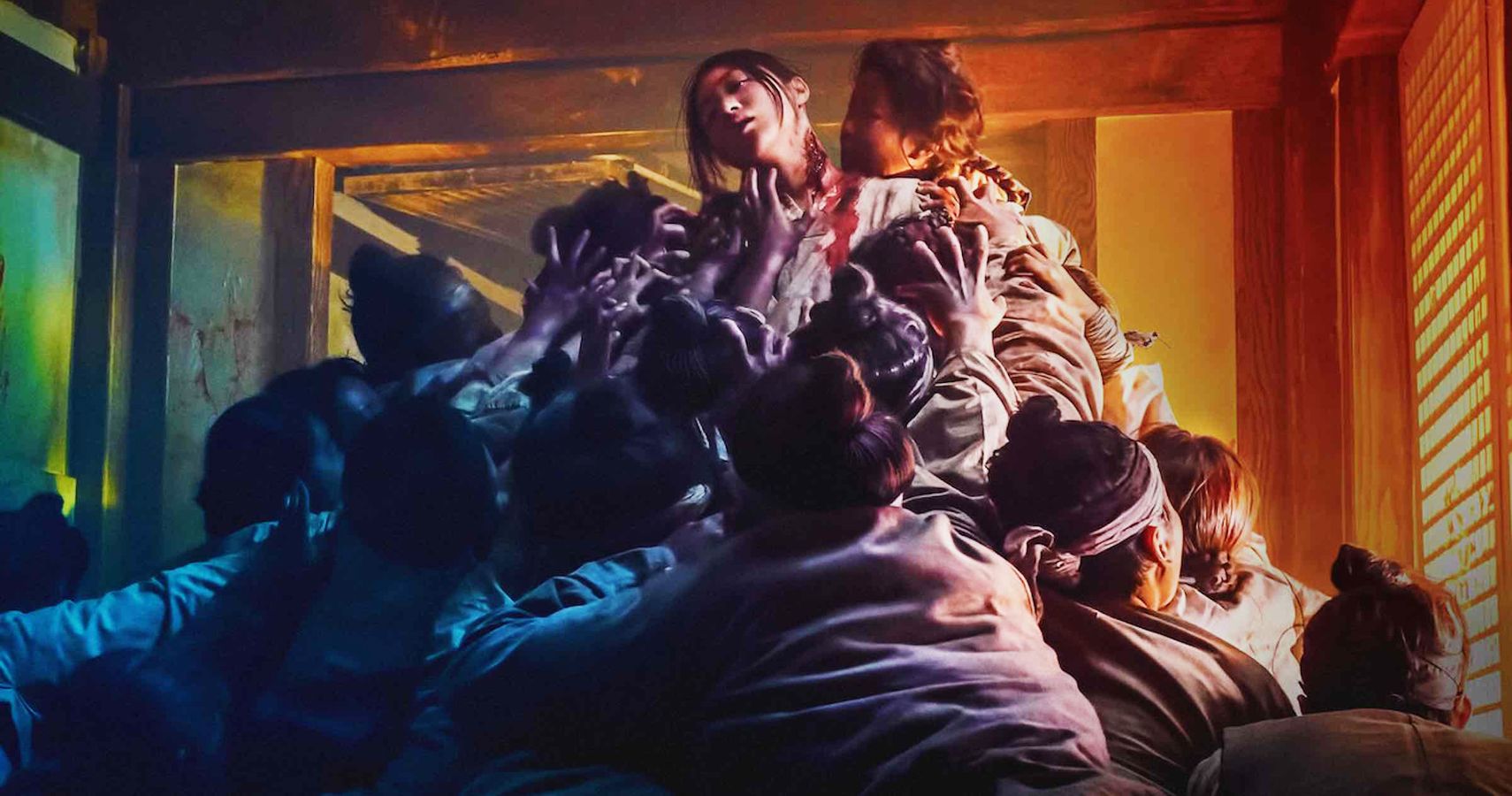 The domestic audience response to Korean zombie films has been largely positive, contributing to the steadfast growth of the genre. Korean viewers appreciate the mixture of creative storytelling, exquisite cinematography, and societal commentary that these films offer. The portrayal of survival amidst dread and death resonates with them on an emotional level.
Train to Busan drew over 10 million moviegoers, becoming one of the highest-grossing Korean films.
The sequel, Peninsula, even with mixed reviews, pulled in a noticeable crowd with its post-apocalyptic narrative.
International Audience Reception
Given their global appeal, Korean zombie movies have crossed regional boundaries and claimed worldwide acclaim. The unique blend of horror, suspense, and storytelling has grasped the attention of international audience.
Consider the case of Train to Busan. This film opened the floodgates for Korean zombie cinema to global audiences. It premiered at the prestigious Cannes Film Festival, and proved its mettle by racking up an impressive $93.1 million worldwide box office collection. Moreover, it received an overwhelmingly positive response from critics and audience alike.
Other notable films that have caught global attention include #Alive and The Wailing. #Alive depicts the struggle of a video game live-streamer who must survive a city-wide zombie outbreak, all from the confines of his apartment. Despite its limited setting, the film is high on suspense and tension. On the other hand, The Wailing is a genre-mixing masterpiece that embeds zombie horror in a tale of a quiet village affected by a mysterious sickness.
Case Studies: Breakthrough Korean Zombie Films
Here, we dig into two breakout hits in Korean zombie cinema that made a huge impact on drawing audience attraction, both domestically and internationally.
Train to Busan: The Breakthrough
Train to Busan captivated audiences with its unique blend of emotional depth and thrilling action. Featuring a father-daughter pair fighting for survival on a train full of infected passengers, this film became a box office sensation. It genuinely reinvented the narrative of a zombie outbreak, and its success led to its 2020 sequel, Penninsula.
Kingdom: Taking it to the Small Screen
While primarily focusing on films, it's impossible to overlook the influence of the Netflix series Kingdom. This period drama, set in ancient Korea, innovatively combined the political intrigue of a kingdom in disarray with the threat of a rapidly spreading zombie virus. The chilling visuals and gripping plot, along with top-notch performances, positioned Kingdom as a game-changer, proving that zombies could create magic on the small screen as well.
Box Office Success and Impact
Korean zombie movies have left an indelible mark at the box office. In addition to critical acclaim, their commercial success cannot be overlooked.
Train to Busan: A Box Office Phenomenon
The landmark film, Train to Busan, earned about ₩93.1 billion ($78 million) at the local box office and a total of $92 million worldwide. Its sequel, Peninsula, despite the challenging circumstances of the pandemic, still hauled in nearly $40 million worldwide.
Cult Favorites: Films with Hardcore Fan Bases
While not all films garner booming financial success, certain productions have attracted cult followings. They owe their popularity to the distinct cinematic style, narrative richness, and impressive character arcs.
The Wailing: This film blends mystery, horror and drama to portray a small village succumbing to a gruesome epidemic. Its thought-provoking script and eerie atmosphere have made it a favorite among fans.
#Alive: A modern take on the zombie outbreak scenario, #Alive, explores isolation and survival in a zombie-infested Seoul. The gripping plot has resonated with many viewers on an emotional level.
The Future of Korean Zombie Films
With the recent success of zombie films and series, it's clear that this genre has a promising future in Korean cinema. The ongoing fascination for these films amongst audience, both within the country and globally, is set to fuel the creation of more innovative and compelling content.
Peninsula, the sequel of Train to Busan, released in 2020, spurred public interest and there are already talks about further entries in the franchise. In the television space, the standout series Kingdom is eagerly awaited for the third season.
Moreover, Korean filmmakers are likely to push the envelope further. They will continue to blend the zombie genre with other narrative devices, exploring new angles to the theme of survival in the face of the undead onslaught.
In conclusion, Korean zombie films have shown an impressive ability to strike a chord with diverse audiences. Whether from the aspect of storytelling, creativity, or box office success, they have driven a profound impact on the global cinema landscape. Their future looks promising as fan enthusiasm shows no signs of waning, heralding the era of thrilling narratives and intriguing depictions of human survival amidst the zombie apocalypse.
What's Your Reaction?