5 Good Zombie Movies on Netflix in 2023
Discover some good zombie movies on Netflix in 2023 for the ultimate binge. Get ready to be entertained and thrill your senses with these top picks.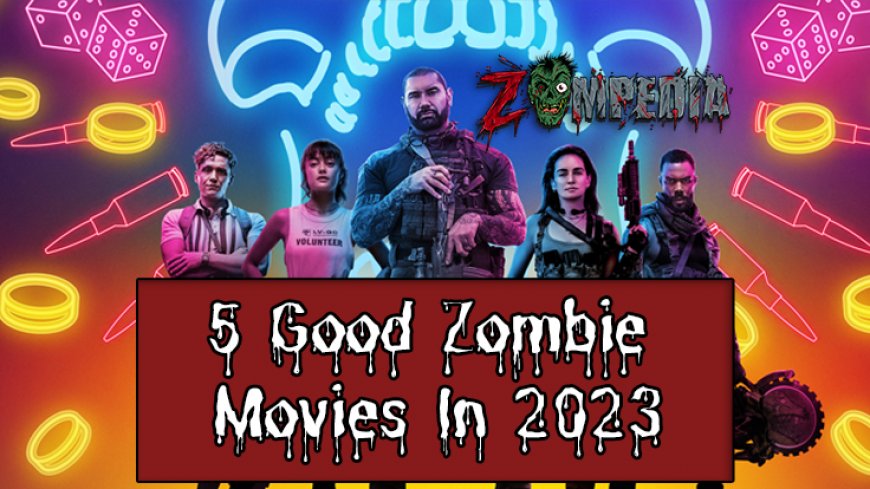 good-zombie-movies-on-netflix-thumbnail
Good Zombie Movies on Netflix in 2023
Zombie movies have always been a popular film genre, enthralling audiences with their thrilling and suspenseful storylines. In 2023, Netflix has a collection of captivating zombie movies that promise to keep you glued to your screen. In this article, we highlight five of the best zombie movies on Netflix in 2023 that you won't want to miss.
These movies offer a diverse range of storylines, themes, and production styles to give you a well-rounded experience of the zombie genre. From action-packed blockbusters to thought-provoking dramas, there's something for everyone in this list. So, let's dive right in and explore these fantastic films.
Table of Contents
Army of the Dead (2021)
Army of the Dead is a high-stakes heist movie set amidst the backdrop of a zombie outbreak in Las Vegas. Directed by Zack Snyder, who is known for his visually stunning films, this movie brilliantly combines action and horror elements. The cast includes Dave Bautista, Ella Purnell, Omari Hardwick, Ana de la Reguera, and many others.