5 Best PlayStation Console Survival Games
Dive into the world of zombies and survival with our 5 best PlayStation console survival games. Improve your skills and enjoy hours of intense gameplay!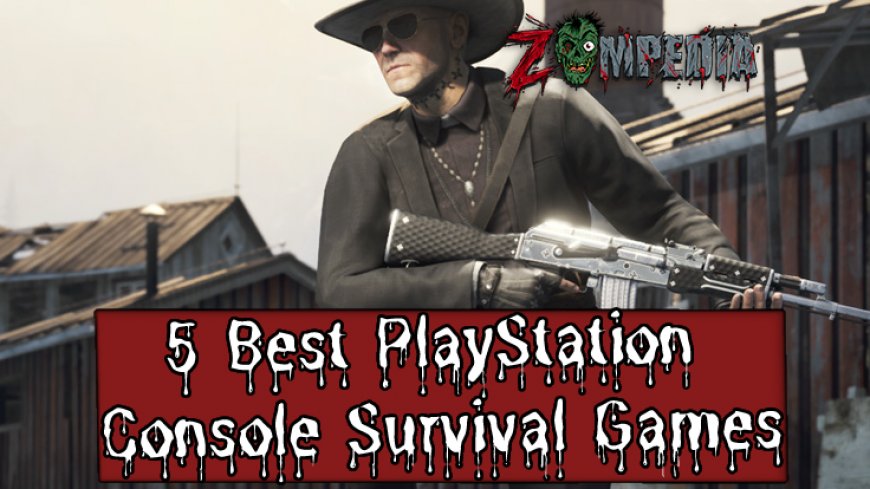 5 Best PlayStation Console Survival Games
As a zombie enthusiast, you understand the importance of grasping survival strategies and immersing yourself in the post-apocalyptic scenarios of survival games. PlayStation provides an exciting platform for some of the best zombie and survival games on the market. Dive into our selection of the 5 best PlayStation survival games for intense gameplay and improving your skills!
Table of Contents
1. The Last of Us Series
Overview
Developed by Naughty Dog, the Last of Us series has secured its place as one of the most highly acclaimed PlayStation survival games. Starting with the first installment, The Last of Us, and followed by the award-winning sequel, The Last of Us Part II, these games combine thrilling gameplay with a deeply emotional story.
Gameplay
In both installments, players assume the role of characters in a post-apocalyptic world inhabited by infected humans transformed into terrifying creatures. The games feature a balance of combat, stealth-based gameplay, and exploration. Weapons, ammunition, and other supplies are scarce, encouraging players to employ diverse tactics to overcome nightmarish creatures and hostile human survivors.
Intense Combat: Fight your way through various enemy types, each possessing unique strategies and strengths.
Stealth Gameplay: Utilize stealth to avoid confrontations and preserve scarce resources.
Resource Scarcity: Carefully manage resources like ammunition, health kits, and crafting materials.
Immersive Narrative: Experience a deep, character-driven story exploring themes of survival and humanity.
Storyline
The first game follows the journey of smuggler Joel, tasked with escorting a young girl named Ellie across the country to a resistance group known as the Fireflies. Their journey unearths dark secrets, testing the limits of their trust and bond. The sequel delves deeper into the consequences of their actions, examining the ripple effects of violence and revenge in a broken world.
2. Resident Evil 2 Remake
Overview
A stunning reimagining of the classic 1998 Resident Evil sequel, the Resident Evil 2 Remake revitalizes the iconic and chilling world of Raccoon City with updated gameplay mechanics and incredibly detailed graphics. Developed by Capcom, this remake stays true to the original source material while enhancing the overall experience for modern gamers.
Gameplay
Players have the option of controlling either rookie police officer Leon S. Kennedy or college student Claire Redfield as they attempt to escape Raccoon City during a devastating viral outbreak. The gameplay revolves around exploration, puzzle-solving, and combat against the hordes of undead creatures that have overtaken the city.
Over-the-Shoulder Perspective: Benefit from the improved camera angle, offering better combat control and immersion.
Updated Controls: Enjoy more fluid movement and responsive action with modernized controls.
Inventory Management: Allocate scarce resources strategically while facing severe item limitations.
Immersive Environmental Storytelling: Uncover the tragic events of Raccoon City through clues found within its detailed world.
Storyline
As Leon and Claire desperately search for an escape from the nightmarish city, they uncover dark secrets and collide with a deadly conspiracy. Their actions will determine not only their own survival but also the fate of Raccoon City and its unfortunate inhabitants.
3. Dying Light