Top 5 Services to Stream Fear the Walking Dead
Discover the top 5 streaming platforms to watch 'Fear the Walking Dead' with ease and convenience.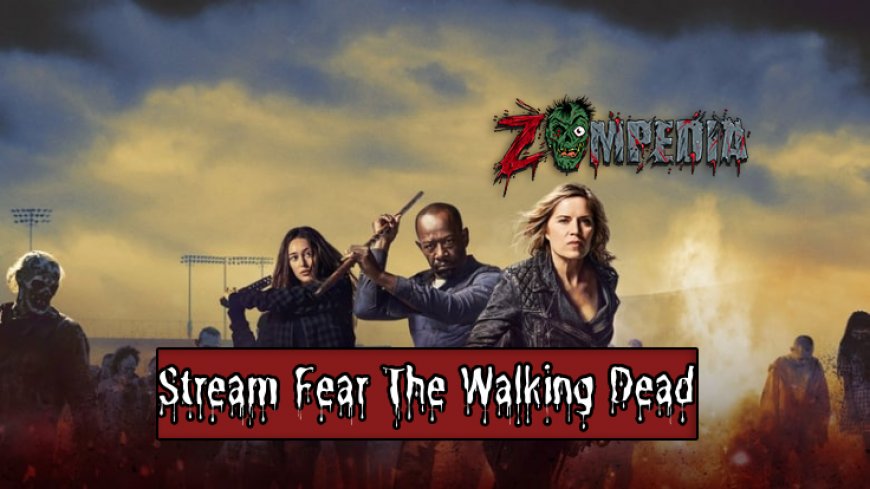 Top 5 Services to Stream Fear the Walking Dead
If you're itching to stream 'Fear the Walking Dead', you're in luck. The spin-off series has captured viewers' imaginations, expanding the zombie apocalypse universe with its unique characters and gripping storylines. Choosing the right service can make all the difference in your viewing experience. Stay tuned as we unveil the top 5 streaming platforms to catch every thrilling moment of this chilling saga.
Stream Fear the Walking Dead on the Best Platforms
When it comes to binge-watching 'Fear the Walking Dead', not all streaming services are created equal. Fans yearn for top-quality streaming, reasonable costs, and exclusive content. A service that checks all these boxes can catapult you right into the heart of the apocalypse. Fortunately, we've hauled up the top contenders that offer just that. Let's embrace the chills and spills of the undead with the best platforms out there.
Table of Contents
AMC Plus - The Original Network's Premium Pick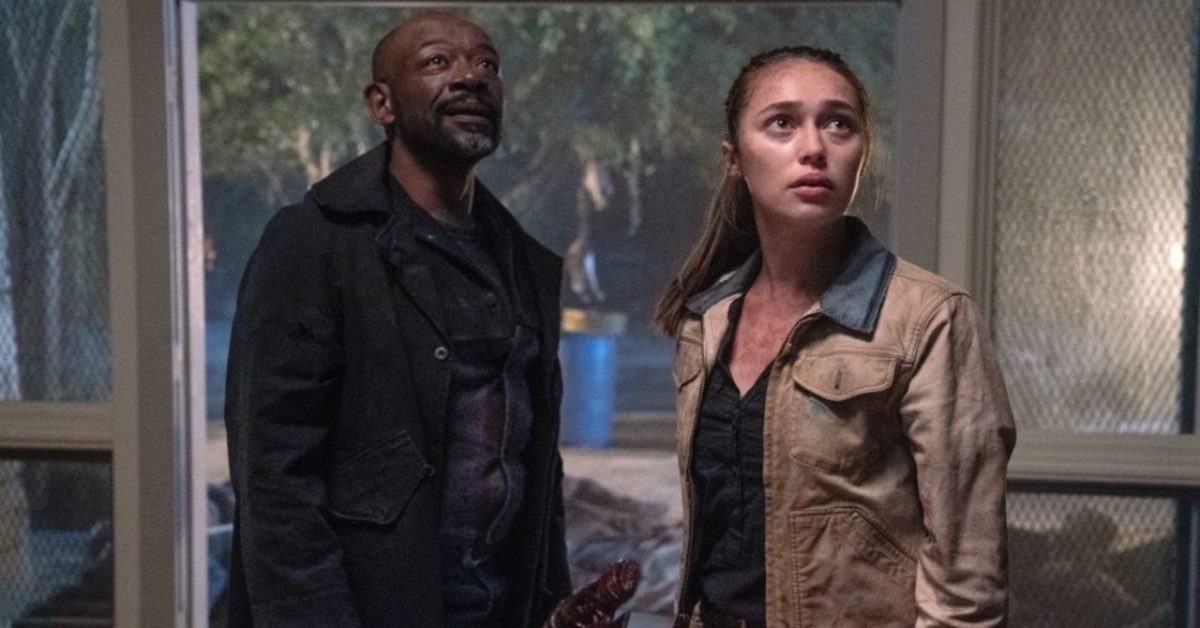 For the die-hard fans, AMC Plus is the go-to choice. As the original home of 'Fear the Walking Dead', AMC Plus offers its subscribers the ability to stream the latest episodes as soon as they air. The service doesn't just stop there; it also provides access to a vast library of AMC originals, including the main series, 'The Walking Dead', and its other spin-off, 'The Walking Dead: World Beyond'.
Exclusive premieres and behind-the-scenes content
Ad-free streaming of AMC series
Bundled with other channels like Shudder and Sundance Now for a diverse watching experience
Remember, the convenience of early access comes with a price. But for avid followers, this could be a valuable investment to ensure they never miss a beat in the unfolding apocalypse.
Hulu - Abundant Options for Zombies Enthusiasts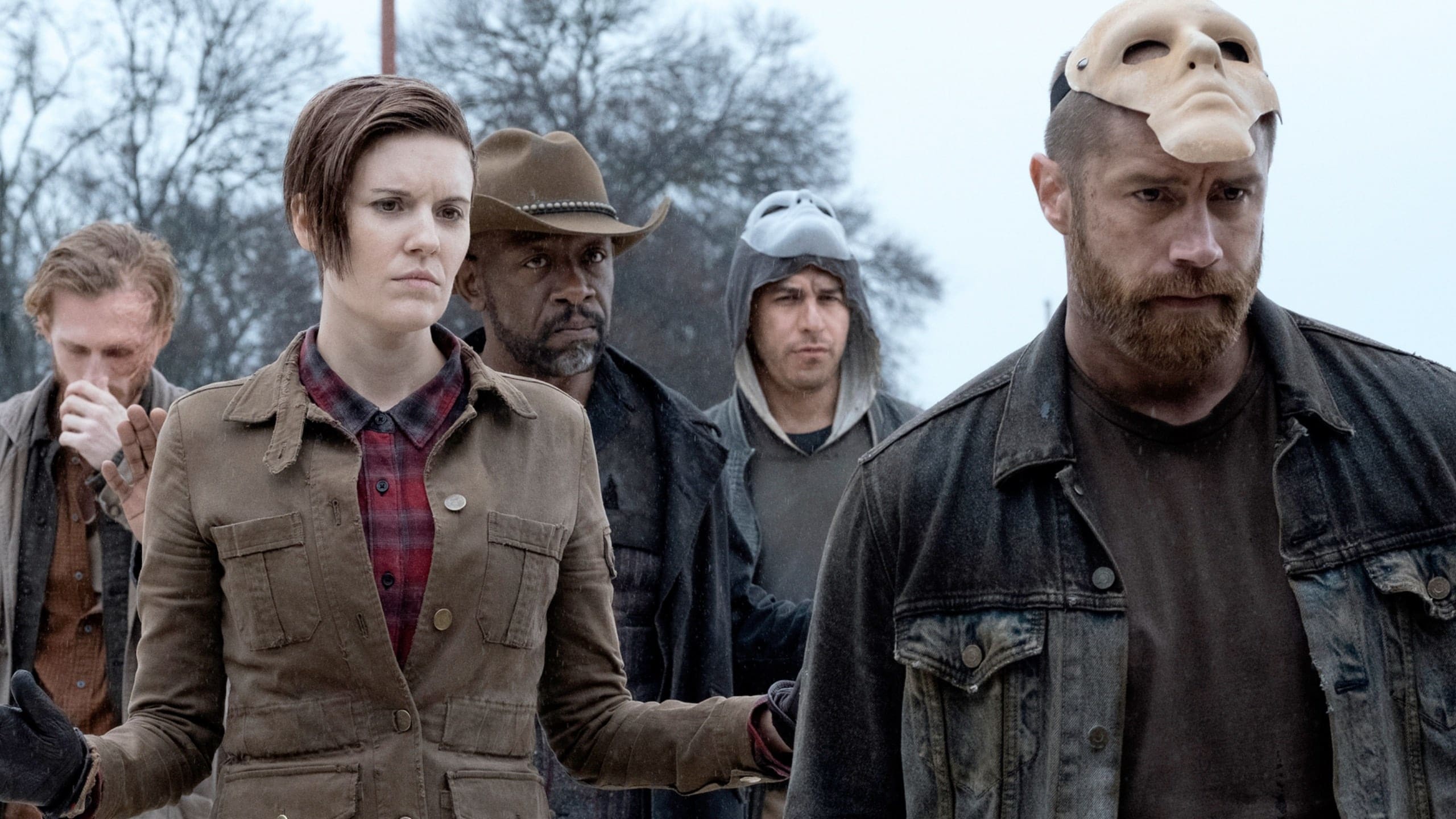 "Variety is the spice of life," as the saying goes, and it applies fittingly to Hulu's offering for those looking to stream 'Fear the Walking Dead'. Ranging from past seasons to recent episodes available shortly after air, Hulu prides itself on providing versatile package options.
Why Choose Hulu for Your Zombie Fix?
Hulu's attractiveness lies in its comprehensive navigation. With personalized watch lists and suggested content, it's a breeze to jump from one episode to the terrifying next. Moreover, Hulu offers plans with and without commercials, giving viewers control over their budgets and binge-watching experience.
For those who crave more than just TV shows, Hulu also offers bundles with:
Disney+ for family-friendly entertainment
Assuring that your 'Fear the Walking Dead' marathon need not be a solo adventure.
Amazon Prime Video - A Convenient Choice for Prime Subscribers
Already nestled into the vast ecosystem of Amazon Prime? Then, Prime Video can be your seamless solution to stream 'Fear the Walking Dead'. Offering individual episodes or whole seasons for purchase, this platform allows fans to own their favorite moments.
Highlights of using Amazon Prime Video include:
Creating a digital collection of episodes, which remain available to view anytime, aligned with the convenience of Amazon's other prime offerings.
For those not looking to purchase each episode or season, Prime Video often includes access to older seasons through the standard Prime subscription, providing another layer of variety to your viewing habits.
FuboTV - The Streaming Giant for Live TV Lovers
Live TV enthusiasts, take note. FuboTV may be your perfect pick to stream 'Fear the Walking Dead' live and on-demand. What sets FuboTV apart is its focus on delivering an exceptional live TV experience, with a comprehensive selection of channels, including AMC.
Features to watch out for: Extensive sports coverage, making it suitable for multi-genre enthusiasts. A cloud DVR feature for recording missed episodes. Reliable stream quality even when watching live events.
Underlining FuboTV's strengths is the freedom to build your channel lineup, which allows for a more tailored viewing experience that can accommodate the needs of various audiences within a household.
Sling TV - Customizing Your Apocalypse Experience
Sling TV approaches streaming with a signature trait – customization. This platform is ideal for those who value personalizing their subscription to include their favorite content. Sling TV offers two core packages, Sling Orange and Sling Blue, each with a different mix of channels. And yes, AMC is available on Sling Blue!
Some compelling arguments for Sling TV include:
Budget-friendly - often considered one of the most affordable streaming services
Add-on packages to enhance your channel list
A la carte channel selection, ensuring you pay only for what you watch
Switching between package plans is also a breeze, ensuring that your viewing experience, much like surviving a post-apocalyptic world, is always in your control.
While 'Fear the Walking Dead' keeps us on the edge of our seats with its twists and turns, your streaming service shouldn't. Each of these platforms offers unique features that cater to different viewing preferences. Considering them allows you to fine-tune your entertainment experience, ensuring that you maximize your enjoyment of the series.
Accessibility Features and User Experience
The best streaming service doesn't just offer content; it provides an experience. Accessibility features, like closed captioning and audio descriptions, are vital for an inclusive streaming experience. A user-friendly interface can make the difference between a blissful binge-watch and a frustrating affair.
Compatible Devices
Whether you're settling in for a night in front of the TV or catching an episode on your phone during a commute, platform compatibility is key. The leading services offer apps for:
Smart TVs
Smartphones & tablets
Gaming consoles
Streaming devices such as Roku and Amazon Fire Stick
Knowing that your preferred platform accommodates a wide range of devices can make your decision much easier.
Price Comparison - Getting the Best Bang for Your Buck
When it comes to streaming 'Fear the Walking Dead', value for money cannot be overlooked. Budget-conscious viewers need to consider subscription costs, potential add-ons, and any additional perks that services could offer, such as free trials or bundled content.
Here's a price breakdown to guide your choice:
AMC Plus: starting around $8.99/month, often with a 7-day free trial option.
Hulu: basic plans starting at $5.99/month, with ad-free options costing more.
Sling TV: generally starting at $30/month, customizable with extra packages.
Compare these alongside your entertainment budget to identify which service aligns best with your financial comfort zone.
Original Content and Exclusive Features
Some streaming services offer more than just 'Fear the Walking Dead'. Exclusive original content and features could tip the scales if you're on the fence. For instance, AMC Plus touts a selection of exclusive series and movies that are not available on other platforms.
Here are some examples of what to expect:
AMC Plus: Access to premium series such as "Mad Men" and "Breaking Bad".
Amazon Prime Video: A vast selection of Amazon Originals.
Hulu: Original hits like "The Handmaid's Tale".
Pro Tip: Look for free trials to explore the original content on offer alongside 'Fear the Walking Dead'. You might discover new favorites while getting your zombie fix.
Device Compatibility - Accessing the Apocalypse Anywhere
Streaming 'Fear the Walking Dead' should be easy, no matter which device you're using. It's important to choose a service that is highly compatible with a range of gadgets, ensuring you can watch whenever and wherever.
Here's how our top services stack up in terms of device support:
AMC Plus and Hulu work across most major devices, including iOS and Android phones, tablets, PCs, and smart TVs.

Sling TV and FuboTV also support a wide range, ensuring flexibility for tech-savvy subscribers.
Before making a decision, it's wise to confirm that your devices are supported to secure a smooth and accessible streaming journey.
Customer Support - Ensuring a Seamless Streaming Saga
Even the most resilient apocalypse survivor needs support sometimes. Good customer service can be invaluable, especially when tech troubles arise. The ability to access help through chat, phone, or comprehensive FAQs can turn a potentially nightmarish scenario into a minor hiccup.
Each streaming service has its approach to support:
Amazon Prime Video: Comprehensive help pages and 24/7 support.
Hulu: offers an online Help Center and various contact methods including live chat.
Sling TV: Balances user-friendly help articles with customer service options.
Choose a service that backs its streaming quality with equally reliable customer support.
Conclusion - Your Ultimate Choice to Stream Fear the Walking Dead
Choosing the right platform to stream 'Fear the Walking Dead' boils down to a mix of content access, cost, convenience, and additional perks. Whether you prioritize having the latest episodes immediately, a rich library of other shows, or the flexibility of watching anywhere, there's a perfect streaming service for you.
In summary, evaluate your options based on:
The immediacy of new content
Pricing and value for money
Original and exclusive content
Device compatibility
Customer support reliability
Armed with this information, you're now ready to make an informed choice on where to stream Fear the Walking Dead. Enjoy every harrowing escape and heart-stopping moment as you dive into the zombie apocalypse from the comfort of your chosen platform. Happy streaming, survivors!
What's Your Reaction?