7 Days to Die Undead Legacy Download
Follow these simple steps to successfully install the Undead Legacy mod. Get set to revolutionize your 7 Days to Die gameplay experience.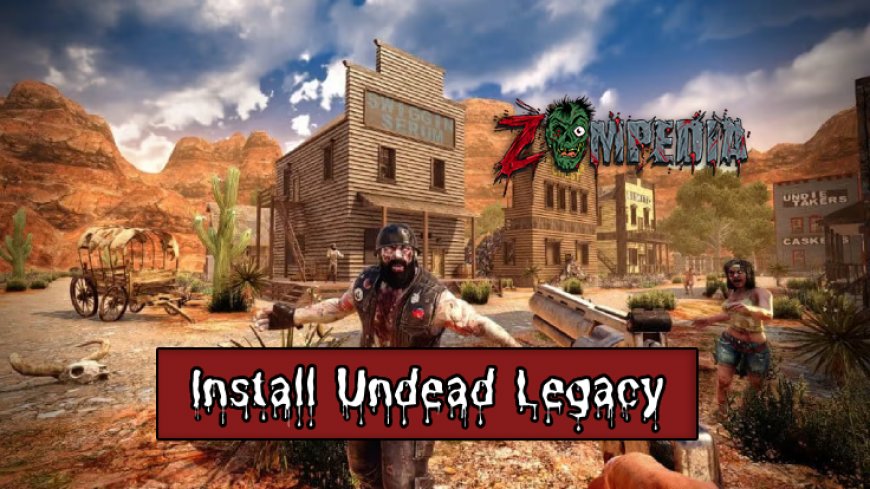 7 Days to Die Undead Legacy Download
If you're looking to install Undead Legacy for a truly immersive 7 Days to Die experience, our simple guide will help you do just that. Undead Legacy adds a compelling and intricate layer of depth to the gameplay, heightening the stakes and making your survival skills even more crucial.
Getting Started with Undead Legacy
Installing a mod can be tricky, especially for beginners. But don't worry, our step-by-step guide is here to make sure the undead don't catch you unprepared.
Table of Contents
Preparation Before Installing Undead Legacy
Before you dive into the apocalyptic world of 7 Days to Die with your Undead Legacy mod, there are a few important things to consider. First and foremost, you'll need to have the base game installed. The Undead Legacy mod is just that- a mod, intended to enhance the base game rather than replace it. Purchasing and installing the 7 Days to Die game is straightforward, and can be done through platforms like Steam.
System Requirements
Undead Legacy can be demanding on your computer. It's crucial to ensure that your system can handle the stress. Minimal requirements include:
OS: Windows 7 or higher.
Processor: 2.4 GHz Dual Core CPU.
Memory: 6 GB RAM.
Storage: 4 GB available space.
Downloading the Undead Legacy Mod
Got your gear ready? Great! It's time to download the Undead Legacy mod. This can be done directly through the 7 Days to Die forums. Here, the creators of the mod often release updated versions, alongside detailed changelogs.
You'll also need to download the Mod Launcher, a handy tool that gives you control over the mods running in your 7 Days to Die game. Head over to 7D2D Mod Launcher's website, find the download button, and get the launcher.
Please, keep in mind to download files only from trusted sources to avoid any unwelcome surprises.
Installation Guide of Undead Legacy
After successfully downloading the Undead Legacy mod and the Mod Launcher, it's finally time to install. The process is relatively easy, even for those not familiar with mod installations. Follow the steps below:
Installing through the 7D2D Mod Launcher
Open the Mod Launcher and click "Install Game Copy".
Select "7 Days to Die" from the dropdown.
Select "Undead Legacy" from the ModList.
Click "Install Mod".
Manual Installation
Extract the Zip file you downloaded from the forum.
Find your game's installation directory.
Inside it, find the "Mods" folder. If it doesn't exist, create one.
Drag and drop the extracted mod files into the "Mods" folder.
Setting up the Mod Configurations
Now that the Undead Legacy mod is installed, it's time to set up its configurations. Open the game and head to the "Mods" section in the settings. Following your preference, tick or untick the boxes that correspond to the mod features you'd like to enable or disable.
Mod Configurations Tips
Each player's preferences might differ, but here are some general tips that may enhance your gameplay:
Enable Dynamic Loot: This setting ensures that loot is more randomized, keeping progression and scavenging exciting.
Use Advanced Healing: This mod feature allows a more realistic approach to the healing and injury system, making surviving more challenging.
Turn on Cooking Overhaul: An improved cooking system allows for more food variety and a more intricate nutrition system.
Please, remember that faster is not always better- take your time to explore different configurations until you find the perfect balance for your survival strategy.
How to handle Potential Installation Issues
Despite our best efforts, sometimes installation doesn't go as smoothly as we'd like. Here are a few solutions for common issues:
Bad Module Info: This error message can pop up if the game launches with the wrong settings. Verify your game files and ensure there are no conflicting mods.
Missing Files: If your game crashes with an error message about missing files, it's usually resolved by completely uninstalling and reinstalling the mod.
Performance Issues: Experiencing considerable lagging or freezing? Lower your graphics settings, check for background applications, and ensure your system meets the mod's requirements.
Gameplay Tips for Undead Legacy
You've made it - Undead Legacy is now part of your 7 Days to Die world. Let's talk about some tips and tricks to help you survive:
Understanding New Mechanics
Undead Legacy introduces new mechanics to the game like the Repair Bench, Salvaging, and many others. It's imperative to get familiar with these new aspects of gameplay. They can significantly influence your survival strategy and overall gaming experience.
Optimizing Resources
Every survivor knows the importance of resource management. In Undead Legacy, piecing together tools and weapons from scrap is a crucial survival skill. Learn which items are worth carrying around for their scrap value and become a master at scavenging.
Wrapping Up
Congratulations! You've successfully installed the Undead Legacy mod and ready to dive into this enhanced survival experience. Remember, it's all about trial and error. Make use of your newly acquired knowledge, be innovative with your survival strategy, and, most importantly, enjoy the breathtaking depth that Undead Legacy brings to your 7 Days to Die gameplay.
What's Your Reaction?