Upcoming Zombie Games Release Dates
Unleash your inner Zombie slayer with Upcoming Games! From action-packed to spine-chilling, explore New Releases, dates, and what to expect from each. Don't miss out on the undead thrill ride!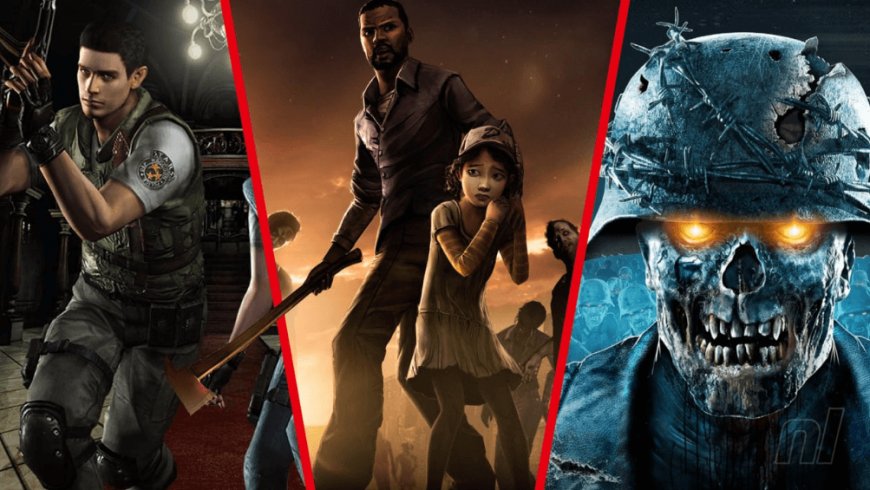 Upcoming Zombie Games Release Dates
Are you ready to face the apocalypse? The gaming world is about to unleash a horde of zombies with upcoming releases that promise to take you on a wild ride.
Upcoming Zombie Games Release Dates: The Latest Titles
With so many new titles set to come out, it can take time to keep track of all the upcoming zombie games' release dates. Fear not, because we've compiled a list of the latest games, their release dates, and what you can expect from each one.
ZSGO: Zombie Survival Game Online
(November 17, 2023)
Are you ready to immerse yourself in a post-apocalyptic world and fight for survival against hordes of zombies? Look no further than Zombie Survival Game Online, abbreviated as ZSGO, an upcoming indie game releasing in 2023. This unique and immersive zombie survival experience is designed to provide players with a thrilling and exciting game world to explore and conquer.
In ZSGO, players will need to scavenge for resources, build shelters, and form alliances to survive the zombie apocalypse. With a variety of weapons, skills, and strategies at your disposal, you'll need to navigate through dangerous environments and fend off the undead to stay alive.
Join in on the fight for survival and experience the adrenaline-pumping excitement of ZSGO. Get ready to test your skills and see if you have what it takes to become one of the few survivors left in a world overrun by zombies.
The Day Before
(TBA)
The Day Before is an upcoming open-world survival game in a post-pandemic world. While not strictly a zombie game, the infected in The Day Before resembling the undead. Gamers must scavenge for supplies, make weapons, and battle other players and the infected to stay alive. The game offers a highly immersive experience with stunning graphics and a vast open world.
Projekt Z
(TBD)
Projekt Z is an atmospheric FPS Co-Op-Shooter set in WW2. Play as a diverse crew of survivors, each with their own unique abilities, to unravel the secrets of the Nazi-controlled island. There are zombies and other WW2 themed aspects that 314 Arts is pulling together. This should be a fun and exciting game to check out. I will make sure to cover it once I give it a run.
Keep The Zombie Titles Coming
As a gamer, keeping track of all the upcoming zombie games' release dates can be overwhelming. But fear not, as I have compiled a comprehensive list of the latest titles, their release dates, and what to expect from each game. From survival horror to action-packed shooters, each game promises to bring unique gameplay and intense zombie action.
Overall, the upcoming zombie games promise to offer plenty of excitement and challenges for gamers. With so many options available, it's sure to be a tough decision choosing which game to play first. But one thing is for certain, with the release of these new titles, it's time to lock and load and prepare to face the zombie apocalypse head-on.
What's Your Reaction?