Best PC Zombies Games
Discover the top 5 Zombie Games for PC and why they're so popular. Improve your survival skills, combat abilities and test your strategy with these games.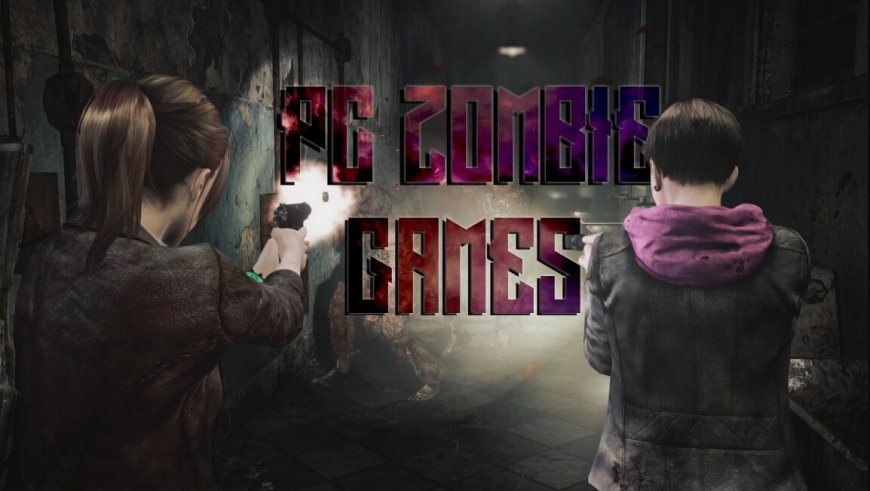 Best PC Zombies Games
PC Zombie games have become increasingly popular among gamers because of their unique gameplay style. Whether you're a hardcore gamer or a casual player, the zombie genre is always entertaining.
Best Zombie Games On PC
In this article, we'll explore the best zombie games available for PC or laptop and what makes them so great.
Resident Evil 2 Remake: The Classic Horror Game Returns
Resident Evil 2 Remake is a classic horror game that has been remade with improved graphics and controls. This game is widely regarded as one of the best zombie games available for PC. The zombies in Resident Evil 2 are frightening, and players must focus on survival rather than fighting them. The game's story is also engaging, making it a must-play for horror fans.
State of Decay 2: Build Your Own Survival Camp
In State of Decay 2, players venture into the wilderness to collect food and other resources to build their own survival camp. The game features permadeath, where players can choose a different character from their group of survivors to complete tasks when their main character dies. Each character has a unique backstory, and players can determine their fate as a survivor. State of Decay 2 also allows players to invite their friends to join their game and play as a member of their group.
Zombie Army 4: Dead War
Zombie Army 4: Dead War is a game where players must take down Hitler's army of zombies using various weapons and guns. The game can be played independently or with up to three players. Zombie Army 4 has impressive graphics and allows players to customize their guns to eliminate zombies faster. The game also features gore-filled graphics, making it a perfect choice for horror enthusiasts.
Dying Light 2 Stay Human: The Next Chapter in the Dying Light Saga
Dying Light 2 Stay Human is a sequel to the popular game Dying Light. Players will encounter numerous zombies while exploring the vast open world of the game. The game emphasizes parkour skills, and players can use them to create creative attacks against zombies. Dying Light 2 Stay Human will impact the future of The City and alter the game's narrative experience.
No More Room in Hell: The Ultimate Multiplayer Zombie Apocalypse Game
No More Room in Hell is a multiplayer game that emphasizes survival horror gameplay. The game features hundreds of weapons, various game modes, and a realistic city inspired by Romero's Dead series. The game is challenging for new players, but mastering its survival mechanics is rewarding.
Many More PC Zombie Games On The Market
Zombie games on PC are a great way to test your strategy, planning, and problem-solving skills. Surviving in zombie games requires players to be alert to their surroundings, focus on survival rather than fighting, and use resources wisely. Players can experience unique gameplay styles, immersive storylines, and challenging gameplay with the games listed above. So, if you're a zombie genre fan, these games are a must-play!
With my personal favorites and shortlist above, what do you think I am missing? Drop a comment down below!
What's Your Reaction?