Installation Guide and Requirements for Zombie Maps
Learn the easy steps to install Minecraft zombie maps and understand the requirements to experience these thrilling scenarios.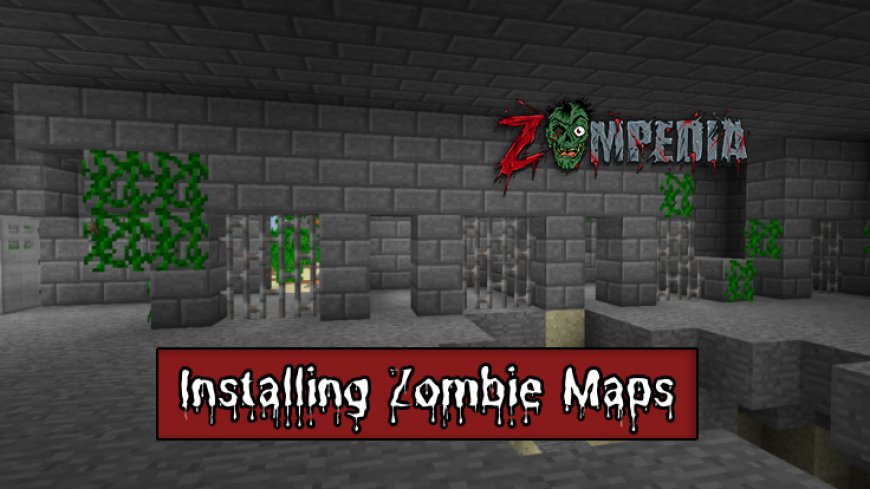 Installation Guide and Requirements for Zombie Maps
Embarking on zombie-infested terrains in the Minecraft world can be electrifying. This guide provides the ultimate installation procedure for Minecraft zombie maps, as well as necessary requirements. With each passing day, there are more and more Minecraft fanatics entering this thrilling universe and battling for survival. Be one of them!
Understanding Installation for Minecraft Zombie Maps
The world of Minecraft is vast and teeming with untapped possibilities. Specific installation practices for zombie maps can lead to numerous thrilling escapades in this exciting universe. Let's delve into the world of zombie survivals.
Table of Contents
Setup Guide for Zombie Maps Installation
To begin your journey into the zombie-infested lands of Minecraft, you'll initially need to set up your game. Remember, preparation is the key to survival. Here's a step-by-step guide to get you started:
Ensure you have the latest version of Minecraft installed on your system. Adapting to the newest updates ensures smooth gameplay and fewer glitches.
Next, make sure you have Minecraft Forge. This modding tool is crucial for installing all sorts of fun and thrilling Minecraft maps, including zombie ones.
If you don't have Minecraft Forge yet, visit their website and download the version corresponding to your Minecraft version.
With these in place, you're now prepared to install the zombie maps and dive into hours of immersive gameplay in Minecraft. Let's move on to the system requirements.
Before installing your exciting new zombie maps, you need to ensure your system can support them. This will protect you from unnecessary frustration due to nonresponsive game controls or, even worse, game crashes in the middle of a nail-biting zombie raid.
Minimum System Requirements:
CPU: Intel Core i3-3210 3.2 GHz / AMD A8-7600 APU 3.1 GHz or equivalent
RAM: 4GB
OS: Windows 7 and up
VIDEO CARD: Integrated: Intel HD Graphics 4000 (Ivy Bridge) or AMD Radeon R5 series (Kaveri line) with OpenGL 4.41. Discrete: Nvidia GeForce 400 Series or AMD Radeon HD 7000 series with OpenGL 4.4
FREE DISK SPACE: SSD: 1GB
Recommended System Requirements:
CPU: Intel Core i5-4690 3.5GHz / AMD A10-7800 APU 3.5 GHz or equivalent
RAM: 8GB
OS: Windows 10
VIDEO CARD: GeForce 700 Series or AMD Radeon Rx 200 Series (excluding integrated chipsets) with OpenGL 4.5
FREE DISK SPACE: SSD: 4GB
A quick note on performance
While the minimum requirements will allow you to play Minecraft and run the zombie maps, for optimal game performance and a more enjoyable experience, the recommended requirements are preferred.
How to Find the Best Minecraft Zombie Maps?
"Where can I find the best Minecraft Zombie maps?" is a question many Minecraft enthusiasts often pose. The good news is, multiple dedicated Minecraft websites and online forums are teeming with new and engrossing zombie maps. Resources like Minecraftmaps and Planet Minecraft are filled with user-created maps ready for download. These platforms often include ratings and reviews for each map, ensuring you find a quality Zombie survival map that suits your preferences.
Survival is more fun when you're immersed in a stunning and stable Minecraft Zombie map. Now that you know where to find them let's dive into the installation process!
Step-by-step Installation for Minecraft Zombie Maps
Installing Minecraft zombie maps is a relatively easy process, but it does require some attention to detail. Below we've outlined a simple, step-by-step guide to getting your map up and running:
After you've chosen your preferred map, download it. The files will typically come in .zip or .rar format.
Locate the 'saves' folder in your Minecraft directory. On Windows, this is usually found in: Users/ [Your User Account]/ Roaming/ .minecraft/ saves.
Unzip or extract the downloaded map file into the 'saves' folder.
Now, launch Minecraft. In the main menu, select 'SinglePlayer' and the new map should appear in your list of worlds.
Troubleshooting Tips During Installation
Sometimes, things may not go as smoothly as planned. If you encounter trouble while installing your zombie map, fret not as we've got some tried-and-true troubleshooting tips for you.
Map isn't showing up in the list: Double-check to ensure you've extracted the map files correctly into the 'saves' folder. If you've nested it within another folder, Minecraft won't be able to locate it.
Game crashes upon loading: This could signify that your PC doesn't meet the Minecraft system requirements. Review the recommended requirements to ensure your PC can handle the game.
Map runs slowly or lags: Try reducing your Minecraft graphics settings. If that doesn't solve the problem, it might be time to consider a PC hardware upgrade.
Remember, Patience is Key
When troubleshooting, remember to be patient. Problems may seem daunting at first, but with a bit of perseverance and the right guidance, you'll be immersing yourself in the thrilling world of zombie survival in no time!
Wrapping Up: Adding More Survival Adventures
Installing Minecraft zombie maps can open up a realm of infinite possibilities. From defending against waves of zombies to surviving in post-apocalyptic landscapes, you're in for hours of engrossing gameplay. The process takes a little preparation and effort, but the reward is well worth it. Happy gaming, and may your survival instincts serve you well!
Minecraft's world of zombie survival awaits. Follow the steps outlined above, overcome any installation obstacles, and plunge into the endless thrill of zombie-infested terrains. If you require more help or need further recommendations on zombie maps, head to our Zompedia forums. Our community of gamers are always ready to assist fellow adventurers. Remember, it's not just about surviving: it's also about the thrill of the chase and harnessing your inner hero.
What's Your Reaction?