Ultimate Guide to Plants vs Zombies Merchandise: Explore the Collection
Discover the exciting world of Plants vs Zombies merchandise! From toys to apparel, our ultimate guide highlights all the must-have items for fans.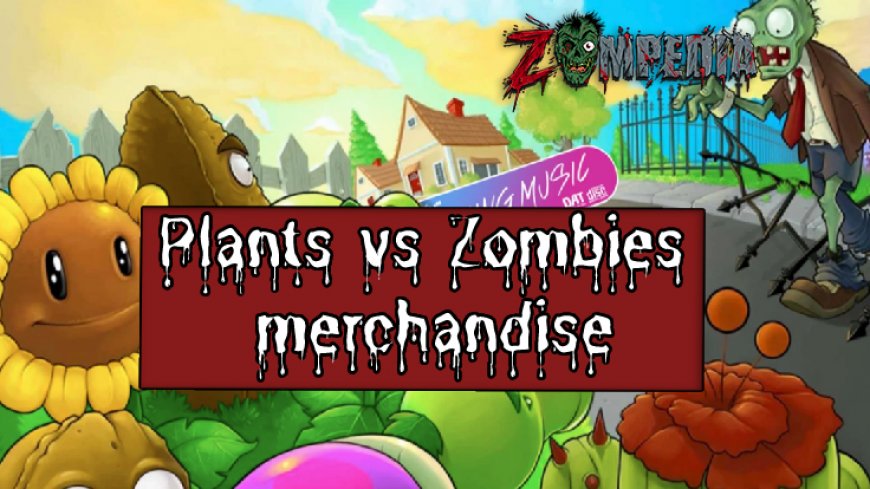 Ultimate Guide to Plants vs Zombies Merchandise: Explore the Collection
Welcome to the world of Plants vs Zombies merchandise! This beloved tower defense game has captured the hearts of millions of players since its debut in 2009. With its quirky plants and goofy undead foes, it's no wonder the franchise has expanded to include a host of merchandise to delight fans of all ages. In this ultimate guide, we'll walk you through the diverse collection of Plants vs Zombies-themed toys, clothing, and home accessories to help you choose the perfect item for the fan in your life.
Table of Contents
Toys and Collectibles
There's no shortage of Plants vs Zombies toys and collectibles out there for players of all ages to enjoy. From plush toys to action figures, you're sure to find a unique item that represents your favorite characters and battles from the game. Here are some popular categories:
Plush Toys
Bring home the adorable characters from Plants vs Zombies with a wide range of plush toys! These soft, cuddly collectibles are perfect for fans young and old. Some popular plush characters include:
Peashooter - the plant hero that shoots peas at zombies
Sunflower - the radiant plant responsible for producing sun in the game
Conehead Zombie - a resilient undead with a road cone for armor
Cherry Bomb - the explosive duo that can blow up groups of zombies
Action Figures
Action figures bring your favorite Plants vs Zombies characters to life! These poseable toys let fans recreate exciting battles from the game or create their own imaginative stories. Here are a few popular action figures to check out:
Cactus - the prickly plant that can shoot needles from a distance
Bonk Choy - the brawling plant that delivers powerful punches
Pirate Zombie - a swashbuckling undead on a quest for brains
Wall-nut - the sturdy barrier plant, perfect for keeping zombies at bay
Building Sets
For fans who enjoy building and creativity, Plants vs Zombies-themed building sets are perfect! These sets feature elements from the game, such as plant and zombie minifigures, allowing fans to construct their own battlegrounds for epic showdowns. Some popular building sets include:
Garden Warfare - Create thrilling battles inspired by the Garden Warfare series using this detailed set
Zombie Tower - Build a multi-level tower filled with zombie challenges for plants to overcome
Plant Base Defense - Construct a fortress for plants to defend against the onslaught of zombie invaders
Board Games
Bring the excitement of Plants vs Zombies to your game nights with themed board games! These games are designed for players of all ages and incorporate elements of strategy and teamwork that fans will love.
Plants vs Zombies: Risk Edition - Combine classic Risk strategy with the world of Plants vs Zombies in this unique board game
Plants vs Zombies: Garden Warfare 2: Seize the Taco Strategy Game - Build your team of plants or zombies and race to capture the taco in this fast-paced game
Funko Pop! Vinyl Figures
For Funko Pop! collectors looking to incorporate their love for Plants vs Zombies, there's a range of charming vinyl figures available. These stylized figures capture the essence of each character, making them perfect for display on shelves or desks. Some popular Plants vs Zombies Funko Pop! figures include:
Super Brainz - the powerful and stylish zombie hero from Garden Warfare 2
Captain Deadbeard - the pirate zombie captain with an impressive beard
Kernel Corn - the plant commando with a corn-on-the-cob minigun
Rose - a mystical plant sorceress with powerful abilities
Clothing and Accessories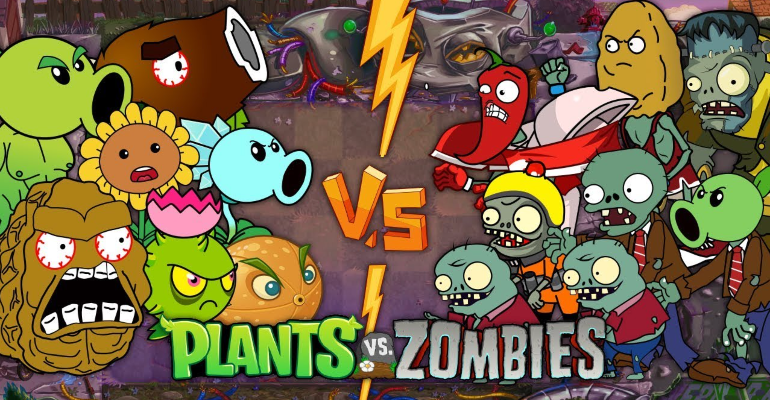 Show off your love for Plants vs Zombies to the world with a variety of clothing and accessories! There's something for everyone, from casual T-shirts to themed backpacks. Here are some popular categories:
T-Shirts and Hoodies
Stay stylish and comfortable with Plants vs Zombies-themed attire. Graphic tees and hoodies are available in a range of colors, sizes, and designs, featuring popular game characters and catchphrases. A few examples include:
Peashooter Action - a T-shirt showcasing a Peashooter about to fire a pea
Zombie Horde - a hoodie featuring an army of zombies ready for attack
Team Plants vs Team Zombies - a T-shirt with logos for both plant and zombie teams
Hats
Top off your outfit with a trendy Plants vs Zombies cap! There are various hat designs featuring game characters and logos, allowing fans to express their team allegiance. Some popular options include:
Crazy Dave's Twiddydinkies - a cap inspired by the in-game store
Conehead Zombie - a hat with the iconic Conehead Zombie design
Sunflower Cap - a cheerful cap featuring the radiant Sunflower
Socks
Keep your feet cozy with Plants vs Zombies socks! These colorful accessories come in different character motifs, perfect for spicing up your sock drawer. Here are a few fun options:
Chomper Socks - purple socks featuring the voracious Chomper plant
Newspaper Zombie Socks - socks with the Newspaper Zombie and its unreadably tattered paper
Peashooter and Zombie Duo - socks dividing the Peashooter and a zombie into two halves
Bags and Backpacks
Carry your essentials in style with Plants vs Zombies bags and backpacks! Perfect for school, work, or travel, these themed carriers are both practical and fun. Some popular options include:
Garden Warfare Backpack - a spacious backpack featuring Garden Warfare 2 characters
Plants vs Zombies Tote - a handy tote bag depicting the eternal plant-zombie battle
Zombie Face Crossbody Bag - a quirky crossbody bag with a detailed zombie face
Jewelry
Add a touch of Plants vs Zombies to your jewelry collection! From earrings to necklaces, these little trinkets can help you subtly display your fandom. Examples include:
Peashooter Stud Earrings - wearable mini Peashooters for your ears
Sunflower Pendant - a radiant Sunflower necklace for plant-lovers
Zombie Charm Bracelet - a bracelet with a variety of quirky zombie-themed charms
Home and Office Items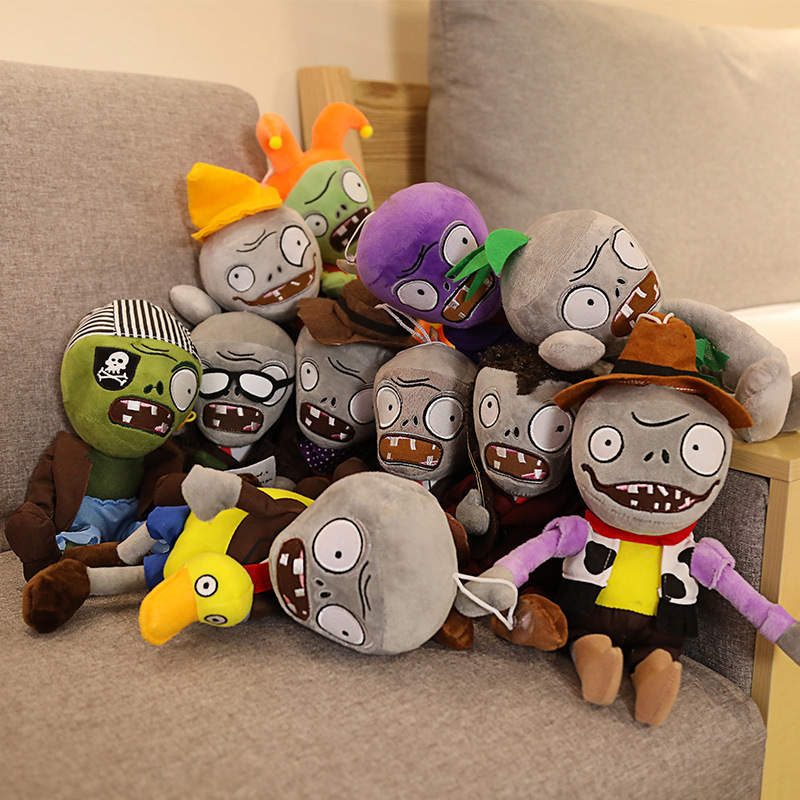 Brighten up your home or office with Plants vs Zombies-themed items! From wall art to bedding, these products let you incorporate the fun and quirky game ambiance into your everyday spaces. Here are some popular categories:
Posters and Wall Art
Transform your walls with Plants vs Zombies posters or canvases, which proudly display your favorite characters and scenes from the game. A few examples include:
Plants vs Zombies Battle Scene - a vibrant poster showcasing an exciting battle between plants and zombies
Garden Warfare 2 Key Art - a high-quality canvas print featuring Garden Warfare 2 characters
Zombie Collage - a creative poster depicting an assortment of zombies in a stylish collage
Stationery
Upgrade your stationery with Plants vs Zombies designs! From notebooks to pencil cases, adding a touch of game elements to your work or study space can make any task more enjoyable. Some popular items include:
Peashooter Notebook - a lined notebook with a dynamic Peashooter on the cover
Zombie Pencil Case - a practical and amusing pencil case showcasing various zombies
Plant and Zombie Sticker Set - a vibrant sticker assortment for your journals and planners
Mugs and Drinkware
Enjoy your favorite beverages in Plants vs Zombies-themed mugs and drinkware. These charming items let you enjoy your morning coffee or stay hydrated throughout the day while showing off your game loyalty. Some popular options include:
Gargantuar Coffee Mug - a sturdy mug featuring the fearsome Gargantuar zombie
Cherry Bomb Water Bottle - a reusable water bottle with an explosive Cherry Bomb design
Character Collage Tumbler - a tumbler displaying a fun assortment of plants and zombies
Bedding
Bring the excitement of Plants vs Zombies to your bedroom with themed bedding sets! Transform your sleeping space into a cozy battleground with plant and zombie-patterned sheets, pillowcases, and comforters. Take a look at some popular designs:
Peashooter Adventure - a bedding set showcasing Peashooter's epic battles against zombies
Sunflower Dream - a bright and cheerful bedding set featuring Sunflowers and other plant characters
Zombie Attack - thrilling bedding set with a variety of zombies on the prowl
Phone and Tablet Accessories
Customize your phone or tablet with Plants vs Zombies accessories! From protective cases to pop sockets, these items let you carry your favorite game characters wherever you go. Examples include:
Conehead Zombie Phone Case - a case featuring the iconic Conehead Zombie artwork
Peashooter Pop Socket - a collapsible grip and stand with the adorable Peashooter character
Zombie Pattern Tablet Sleeve - a protective sleeve with a fun zombie pattern for your tablet
Video Game-Inspired Items
For die-hard Plants vs Zombies fans, there's a range of video game-inspired items that can elevate your gaming experience. These unique products take you closer to the game and offer exclusive content or custom designs. Here are some popular categories:
Limited Edition Game Bundles
Enhance your game collection with limited edition Plants vs Zombies game bundles. These editions often include exclusive bonuses or additional content, such as downloadable skins or soundtracks. Some popular limited edition bundles are:
Plants vs Zombies: Battle for Neighborville - Deluxe Edition - a bundle with exclusive digital content and bonuses
Plants vs Zombies Garden Warfare 2: Deluxe Upgrade - a digital upgrade with exclusive in-game items
Expand your Plants vs Zombies gaming experience with downloadable content (DLC) packs. These packs offer new characters, costumes, maps, and game modes, keeping gameplay fresh and exciting. Examples of popular DLC packs include:
Trouble in Zombopolis: Part One - a content update for Garden Warfare 2, introducing new characters, maps, and more
Graveyard Variety Pack - a DLC for Garden Warfare 2, featuring a new map and additional gameplay features
In-game Cosmetics
Customize your in-game characters with exclusive cosmetic items! These virtual products let you personalize your gaming experience and show off your style in multiplayer matches. Popular cosmetic items include:
Legendary Hats - unique headwear for plants and zombies, available in different themes and designs
Character Skins - exclusive outfits that give your favorite characters a fresh new look
Weapon Skins - custom designs for your characters' weapons, adding flair to your in-game arsenal
Custom Consoles
Embrace your love for Plants vs Zombies with custom-designed video game consoles. Featuring unique artwork and color schemes, these consoles make your gaming setup stand out. Some exclusive designs include:
Plants vs Zombies Xbox One S - a custom console with Garden Warfare 2 branding and vibrant design
Game Soundtracks
Enjoy the captivating music of Plants vs Zombies by adding game soundtracks to your music collection. These soundtracks feature memorable tunes from different editions of the franchise. Some popular soundtracks include:
Plants vs Zombies: Garden Warfare Original Soundtrack - a compilation of tracks from the Garden Warfare game
Plants vs Zombies 2 Original Soundtrack - the musical score of the sequel to the original game
Picking the Perfect Gift for Plants vs Zombies Fans
Finding the right present for a Plants vs Zombies fan can seem daunting with so much variety available. Keep these tips in mind when choosing the perfect gift:
Age and Gender Recommendations
Consider the age and gender of the person receiving the gift. Pick age-appropriate toys and clothing items that the recipient would enjoy and be able to use.
The Importance of Limited Editions
Limited edition items make for special and unique gifts, as they often contain exclusive content or designs that are unavailable through general releases. These items are perfect for avid collectors and die-hard fans.
Choosing an Item Based on a Person's Personality
Consider the recipient's personality, interests, and favorite game elements when selecting a gift. Choose items that reflect their specific tastes and preferences.
Knowing Where to Buy Exclusive Items
Exclusive and limited edition items might not be available in your local stores. Research online shops, fan community websites, and collector forums to find the perfect gift.
Staying Updated on Upcoming Releases
Stay informed about upcoming game releases, new merchandise, and limited edition items by following Plants vs Zombies on social media and subscribing to newsletters. This will help you stay ahead of the game when the gift-giving season arrives.
Conclusion
As you can see, there's a whole world of Plants vs Zombies merchandise out there waiting to be discovered. From toys and clothing to home accessories and video game extras, there's something for every fan to enjoy. So dive in, explore, and happy collecting!

For other Plants vs Zombies fun, check out:
Plants vs Zombies Mods & Fan Content
What's Your Reaction?