Top 10 Zombie iPhone Games to Play with Friends | Zompedia
Discover the top 10 zombie iPhone games to enjoy with your friends! Zompedia-rated and friend-approved, learn about their features, gameplay, and strategies.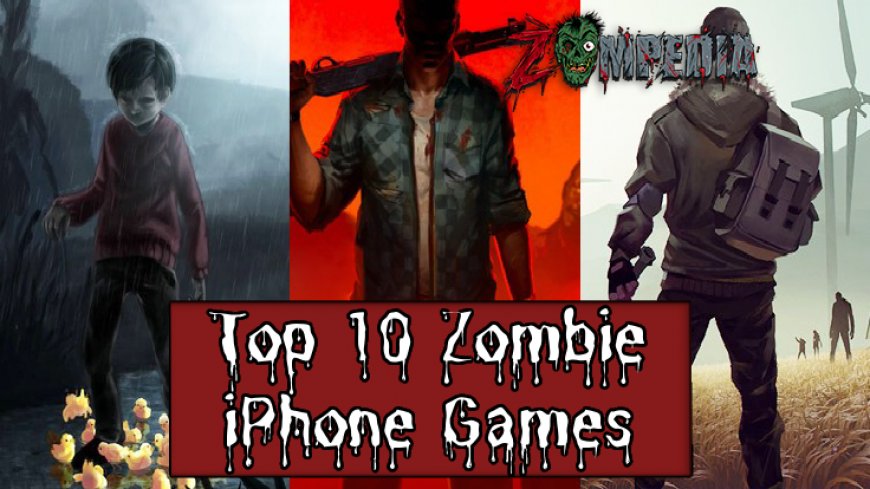 Top 10 Zombie iPhone Games to Play with Friends | Zompedia
Are you a fan of zombie games and looking for some iPhone-friendly, multiplayer options to have fun with your friends? Look no further! We at Zompedia have compiled a list of the top 10 zombie iPhone games that you can enjoy together. Get ready for some thrilling experiences, brain challenging strategies, and exciting gameplay - it's time to gather your friends and join the world of zombies.
Table of Contents
1. Call of Duty: Black Ops Zombies
Get ready for some adrenaline-pumping action with Call of Duty: Black Ops Zombies. This popular iPhone game lets you and your friends fight off hordes of zombies with iconic Call of Duty weapons.
Features
Up to 4 players in Co-op gameplay
Choice of different maps to explore
A wide variety of weapons and power-ups
Gameplay
Players must work together to eliminate waves of zombies. With each new wave, the zombies grow stronger and more numerous, so strategic teamwork is essential for survival. The game includes a variety of classic Call of Duty locations such as Kino Der Toten and Dead Ops Arcade.
Strategies
Coordinate with your friends: Choose your roles and prioritize your targets.
Upgrade wisely: Focus on upgrading your weapons and abilities as the waves progress.
Power-ups: Collect power-ups strategically to maximize their benefits.
2. Dead Trigger 2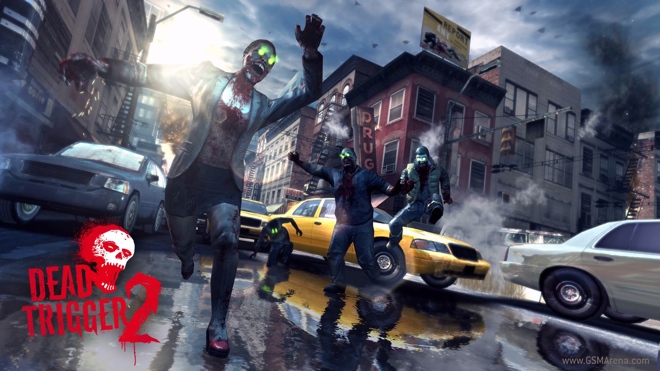 Dead Trigger 2 is a first-person shooter packed with exciting gameplay and a powerful storyline. Participate in global missions to protect humanity from the zombie apocalypse and enjoy thrilling multiplayer action with your friends.
Features
Intuitive touch controls for easy navigation
Impressive graphics with realistic effects
Over 600 gameplay scenarios and a variety of missions
Gameplay
Join a global resistance movement and help save the world from the zombies! The game features a multitude of missions and quests, all with varying difficulty levels. Dead Trigger 2 offers unique gameplay modes such as story missions, global operations, and special daily challenges. With each completed mission, players earn rewards and progress in the storyline.
Strategies
Customize your loadout to suit your playstyle: Choose weapons and gadgets wisely.
Stay vigilant and observe your surroundings closely for hidden loot and supplies.
Develop a strategy for each mission: Save ammunition and focus on headshots for a more efficient gameplay.
3. Into the Dead 2
Into the Dead 2 combines elements of both first-person shooting and endless running to create a unique and challenging gameplay experience. Journey through the zombie-filled world and stay alive long enough to reunite with your family.
Features
An immersive storyline with multiple endings
A vast arsenal of weapons to choose from
Challenging gameplay with looming perils
Gameplay
Players take on the role of a survivor who must endure a perilous journey through a zombie-infested landscape while evading obstacles and groups of zombies. Featuring diverse environments like desolate forests and haunted farms, the game offers countless variations in zombie encounters and environments.
Strategies
Master controls: Becoming adept at maneuvering your character improves your chances of survival.
Upgrade weapons: Investing in powerful weapons helps you mow down more zombies.
Choose your path wisely: Pick the safest route and remain vigilant for upcoming obstacles.
4. Zombieville USA 2
Zombieville USA 2 is a side-scrolling action game that puts players in a post-apocalyptic suburban setting. In this world, fiendish zombies roam every corner, and surviving requires teamwork, quick reflexes, and a killer instinct.
Features
Co-op gameplay with up to 4 players
Cartoony graphics and animation that enhance the game's visual impact
Huge variety of upgradable weapons, including melee attack options
Gameplay
Players control a customizable character who must traverse levels full of zombies. The goal is to reach the end of each stage while eliminating the undead menace. Zombieville USA 2 encourages players to upgrade their weapons, collect goodies, and strategize with teammates to achieve success.
Strategies
Communicate with your team: Discuss your strategies to ensure everyone is on the same page.
Consider all weapon types: Utilize both ranged and melee weapons to maximize damage output.
Conserve ammo: Keep an eye on your ammunition count and prioritize your shots.
5. Death Road to Canada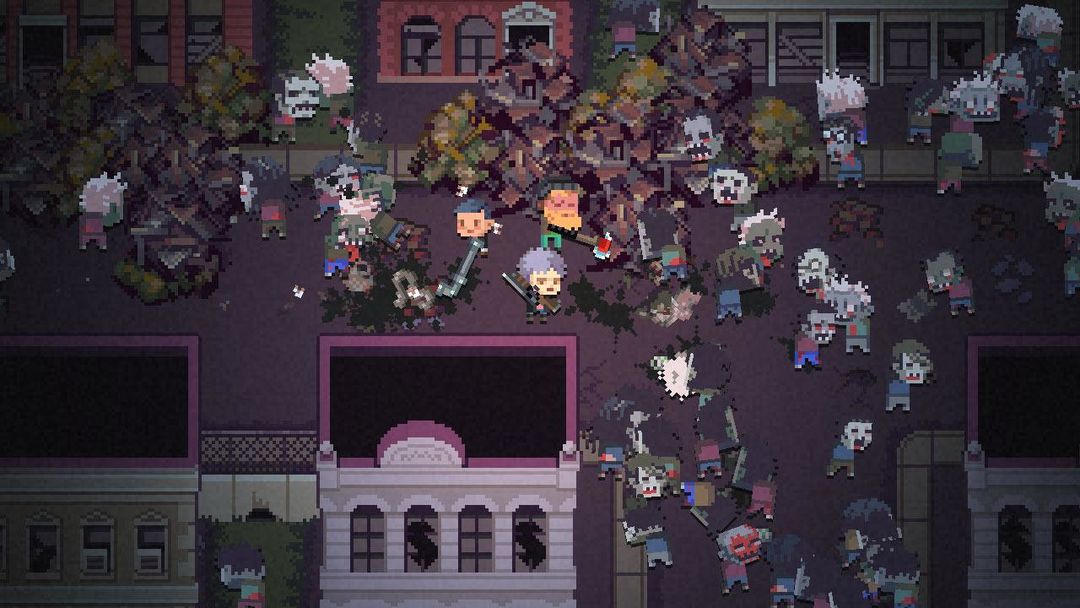 In Death Road to Canada, players aim to travel from Florida to Canada to escape the zombie apocalypse. As zombies flood the cities, you and your friends must team up, scrounge for supplies, and survive the deadly journey.
Features
Randomly generated events and levels for continuously fresh gameplay
Local co-op with up to 4 players
A mix of action, role-playing, and rogue-like elements
Gameplay
Players manage a team of survivors with unique abilities and personalities. Throughout the journey, you'll encounter various obstacles and events while meeting other survivors who might join your team. Find weapons, supplies, and food to ensure your group's survival.
Strategies
Team management: Balance the skills of your survivors to maximize team efficiency.
Choose the right path: Make strategic decisions on where to travel and which events to engage in.
Monitor supplies: Ensure your team is well-equipped for any challenges ahead.
6. Zombie Tsunami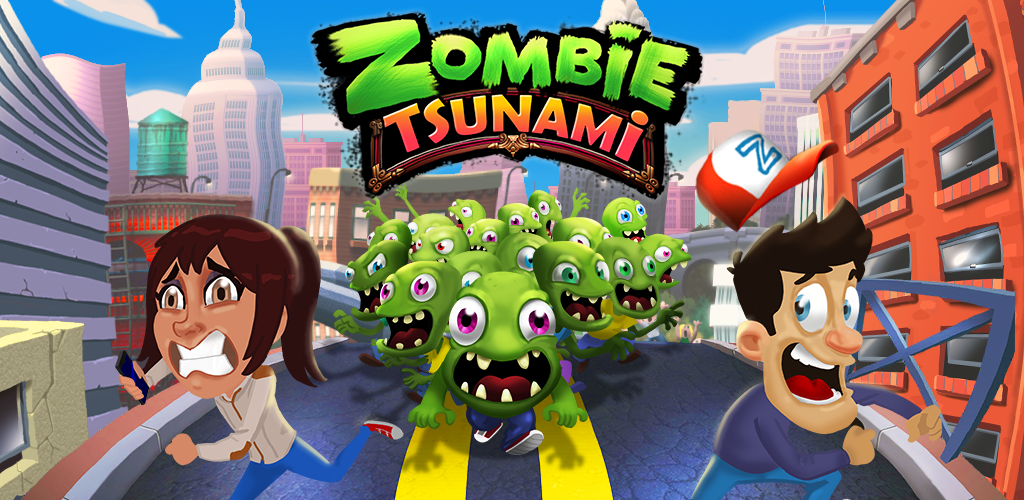 Zombie Tsunami is an endless runner game that takes a humorous approach to the zombie apocalypse. As you guide your ever-growing horde of zombies through various locales, wreak havoc and convert humans to your undead army while avoiding obstacles.
Features
One-touch gameplay for stress-free action
Addictive multiplayer experience
Vibrant graphics and numerous missions
Gameplay
Players control a horde of zombies that increases as they bite more humans. The goal is to run for as long as possible without losing all of your zombies. Players can also complete missions to unlock upgrades and special powers that make their horde stronger.
Strategies
Focus on gaining more zombies: More zombies in your horde mean a more significant buffer for mistakes.
Pick up power-ups: Utilize power-ups to navigate tricky level sections.
Manage risk: Take calculated risks to improve your chances of survival.
7. Plants vs. Zombies 2
In Plants vs. Zombies 2, players unite to defeat wave after wave of relentless zombie invaders. Utilize sun-powered plants and strategic garden defenses to keep the undead at bay.
Features
Over 300 levels of strategic gameplay
Rich and detailed graphics
A wide array of plant types to employ against the zombie menace
Gameplay
Players wield sun-powered plants to defend their lawn from encroaching zombies. Each plant type has unique abilities to combat different zombie types. Additionally, players can collect coins to purchase powerful enhancements and tailor garden defenses to their playstyle.
Strategies
Build a diverse garden: Maintain a balanced selection of plants for versatile defenses.
Upgrade your plants: Earn or buy coins to power up your garden.
Keep an eye on row balance: Adapt your defenses to combat incoming zombie hordes effectively.
8. Last Day on Earth: Survival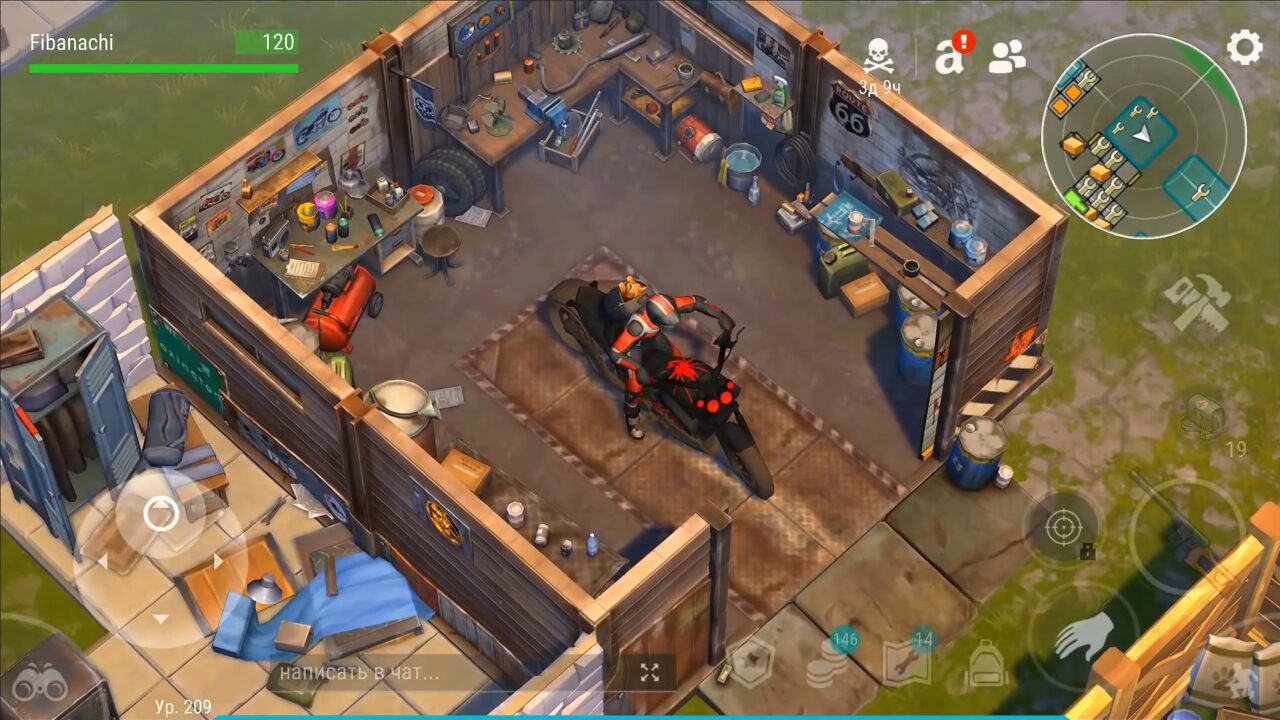 In this post-apocalyptic survival game, Last Day on Earth: Survival challenges players to live in a world devastated by a zombie outbreak. You and your friends will build shelters, gather resources, and defend against the undead menace.
Features
Open-world exploration and base building
Real-time, multiplayer survival challenges
Complex crafting and skill-based advancement
Gameplay
Players scavenge for resources, craft tools and weapons, and fend off vicious zombies while building and upgrading their bases. Collaborate with friends to defend your shelter and work together to survive the apocalyptic world.
Strategies
Manage your resources: Proper allocation of scarce resources is critical for survival.
Choose a strong base location: A sound foundation ensures long-term security against the undead.
Team up with friends: Create alliances and share resources to thrive in the new world order.
9. The Walking Dead: Our World
The Walking Dead: Our World is an augmented reality (AR) game that brings the zombie apocalypse to your real-life surroundings. Engage with iconic characters from the television series as you fight zombies and complete missions with your friends.
Features
AR experiences that immerse you in the Walking Dead universe
Familiar faces from the TV series, including Rick, Daryl, and Michonne
Team up with friends and form groups for cooperative play
Gameplay
Players use their smartphones to scan their surroundings and interact with the AR environment. Zombies appear wherever you go, ready for a fight. Join forces with your friends to battle hordes of zombies, complete missions, and earn rewards to upgrade your characters and weapons. Additionally, you can form groups to unlock group-exclusive perks and achievements.
Strategies
Stay aware of your surroundings: Safety is crucial for an immersive and enjoyable AR experience.
Play strategically: Prioritize missions and challenges for maximum rewards.
Join groups: Collaborate with friends, and use group benefits to supplement your progress.
10. World War Z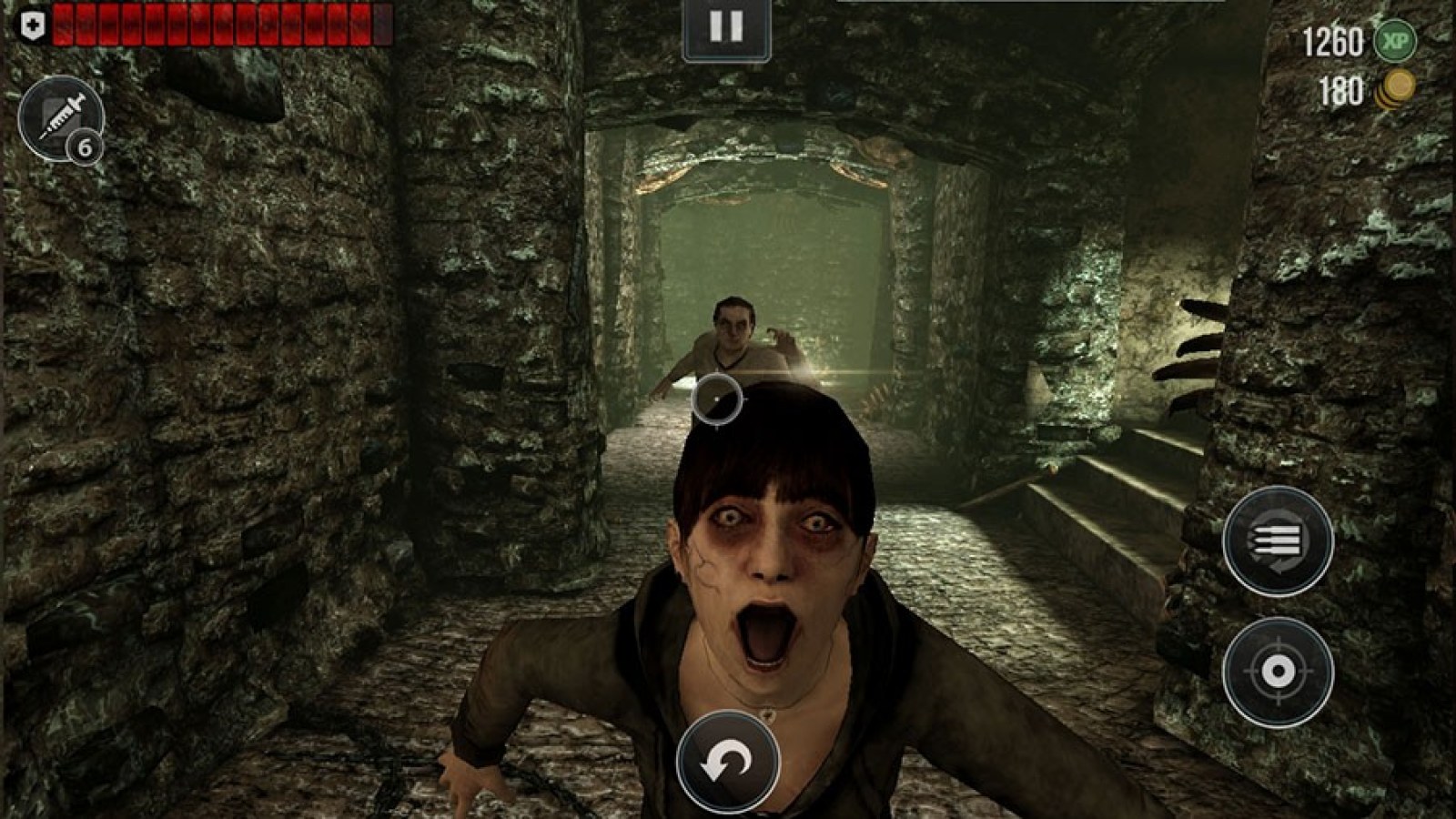 World War Z takes a tactical approach to the zombie apocalypse as players unite to complete missions on a global scale. Inspired by the movie of the same name, the game offers intense multiplayer action and epic storytelling.
Features
Co-op gameplay for up to 4 players
Realistic graphics and a captivating storyline
Diverse mission objectives and gameplay modes
Gameplay
Players work together in teams to accomplish various objectives, such as extracting survivors, defending locations, or attacking zombie strongholds. Each class has unique abilities and weapons that can be upgraded, allowing players to adapt their strategies and customize their gameplay experience.
Strategies
Find balance within the group: Combine your team's strengths and weaknesses for maximum efficiency.
Adapt to changing scenarios: Be prepared to switch strategies as circumstances change within the missions.
Upgrade weapons and abilities: Invest in your character's development to stay one step ahead of the zombies.
Conclusion
There you have it! Our top 10 zombie iPhone games to play with friends are sure to provide hours of zombie-fighting, adrenaline-filled action. Give them a try and be sure to share your experiences and strategies in the Zompedia community. Let the undead slaying begin!
What's Your Reaction?