Top 10 Zombie Series: Unleash the Thrills of the Undead World
Dive into the enthralling universe of zombie series with our expert-recommended top 10 picks, and gear up for an unforgettable experience!
Top 10 Zombie Series: Unleash the Thrills of the Undead World
Zombie series have become a staple in pop culture, entertaining audiences with thrilling scenarios, heart-pounding action, and gut-wrenching emotions. The undead genre continues to enthrall fans with its unique combination of horror, suspense, and drama. In this article, we'll dive into the top 10 zombie series that should be on your watchlist. Whether you're a seasoned zombie enthusiast or a newcomer to this realm, these series are sure to keep you at the edge of your seat!
Table of Contents
1. The Walking Dead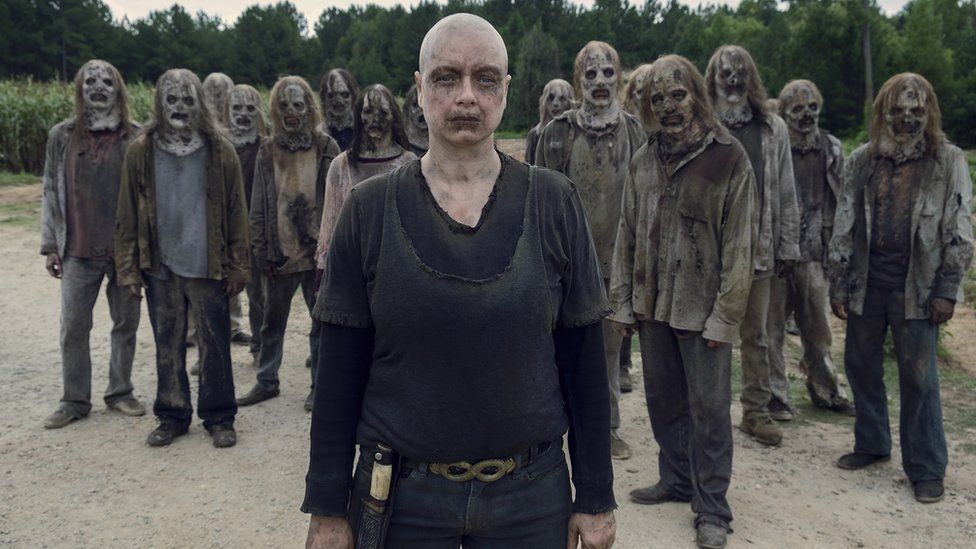 The Walking Dead is arguably the most well-known and popular zombie series out there. Based on the comic book by Robert Kirkman, this post-apocalyptic drama has been captivating fans for over a decade. The show follows former sheriff's deputy Rick Grimes as he tries to survive in a world overrun by flesh-eating zombies, known as "walkers."
The series gained widespread acclaim for its engaging storyline, exceptional character development, and high-quality special effects. The intensity of the show is heightened by the fact that no character is safe from being killed off, which keeps viewers on their toes. If you're just starting your journey into the undead realm, The Walking Dead is an excellent place to start.
2. Z Nation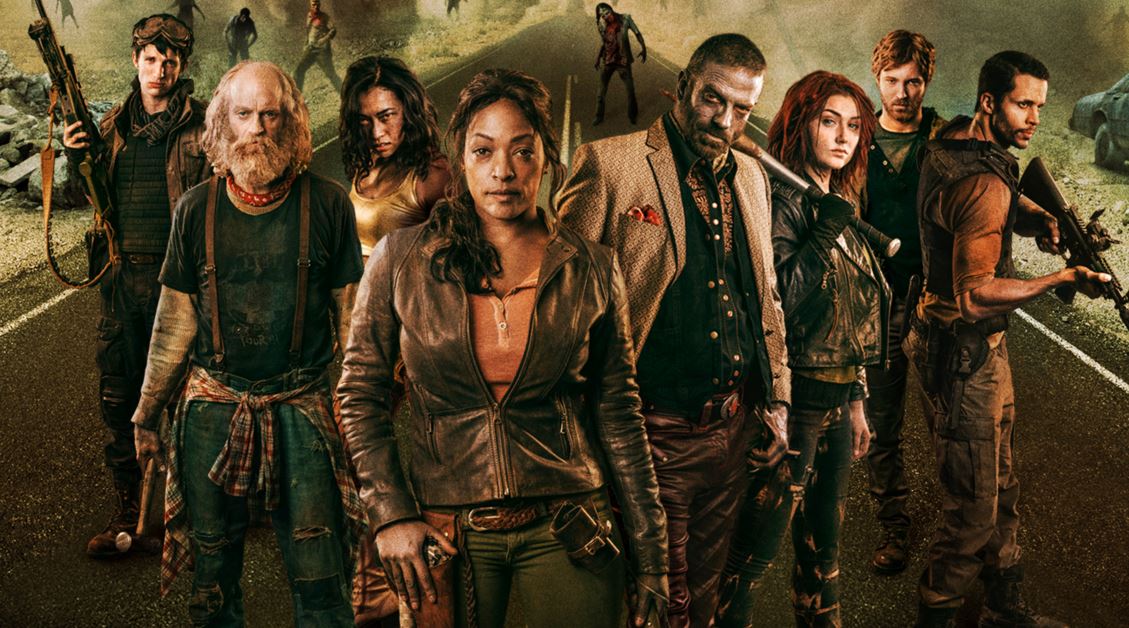 Created by Karl Schaefer and Craig Engler, Z Nation is a post-apocalyptic series that premiered on Syfy in 2014. The story takes place three years after a zombie virus outbreak that has decimated humanity. A ragtag group of survivors must transport Murphy, the only known survivor of a zombie bite who did not turn, from New York to California. Murphy's blood contains antibodies that may hold the key to creating a vaccine, making his survival crucial for what remains of the human race.
The unique aspect of this show is its blend of horror, drama, and even comedy. It doesn't take itself too seriously, providing a refreshing contrast to other more grim zombie series. The show is also known for its creative approach to the zombie apocalypse, with inventive takes on the undead and various subplots. If you're looking for a more lighthearted yet thrilling spin on the zombie genre, Z Nation is a must-watch.
3. Black Summer
Black Summer is a Netflix original series released in 2019 and created by John Hyams and Karl Schaefer. Often considered a spiritual prequel to Z Nation, the show is set during the early days of the zombie outbreak. It follows a group of survivors, including a mother searching for her daughter, navigating the chaos and danger of the world.
While the series is grittier and darker than its counterpart Z Nation, it still offers plenty of thrilling action and suspense. The show has been praised for its fast-paced storytelling, intensity, and unique camera angles that help create a sense of urgency. If you crave high-stakes, nail-biting suspense, Black Summer should be on your watchlist.
4. Kingdom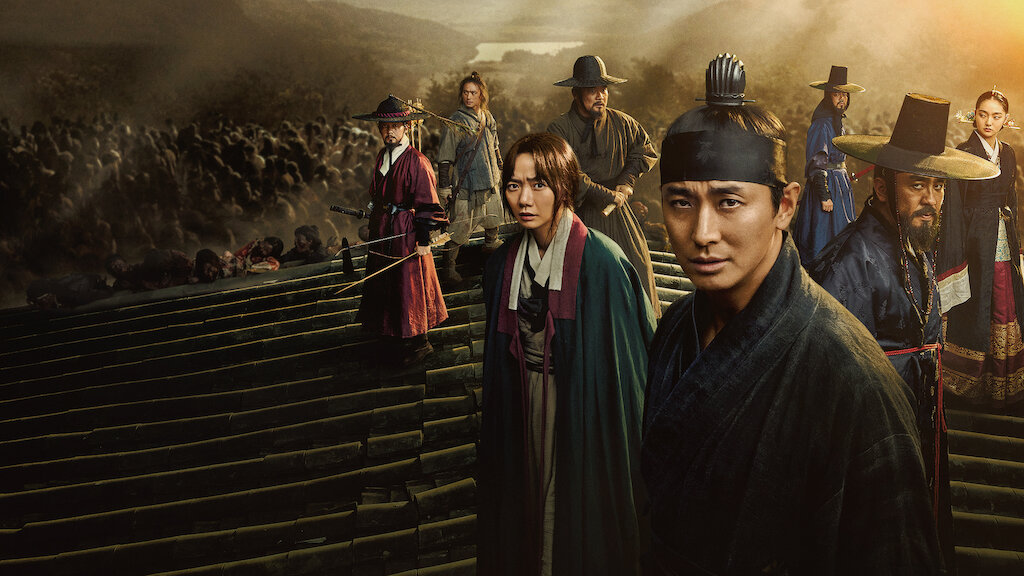 If you're ready to explore a unique take on the zombie genre, then Kingdom is the perfect series for you. This South Korean period drama is set in the late 16th century during the Joseon era and follows Prince Yi-Chang as he investigates a mysterious illness spreading throughout the kingdom.
Kingdom expertly blends historical fiction with zombie horror, resulting in a series that is not only visually stunning but also offers a fresh perspective on the undead. The show boasts intricate political intrigue and well-choreographed action scenes, making it an exciting choice for any fan of the zombie genre. The series has received widespread acclaim for its gripping storyline, impressive cinematography, and unique take on zombie lore.
5. Santa Clarita Diet
If you're looking for something that adds a comedic spin to the zombie genre, then look no further than Santa Clarita Diet. This Netflix original series follows the lives of suburban married couple, Sheila and Joel Hammond, after Sheila goes through a mysterious transformation that leaves her craving human flesh.
Santa Clarita Diet blends horror with dark comedy, making for a quirky, entertaining watch. The show is lauded for its witty writing, unique concept, and the dynamic performances of its star-studded cast, including Drew Barrymore and Timothy Olyphant. The series is an excellent choice for viewers who enjoy mixing laughs with their blood-curdling horror.
6. iZombie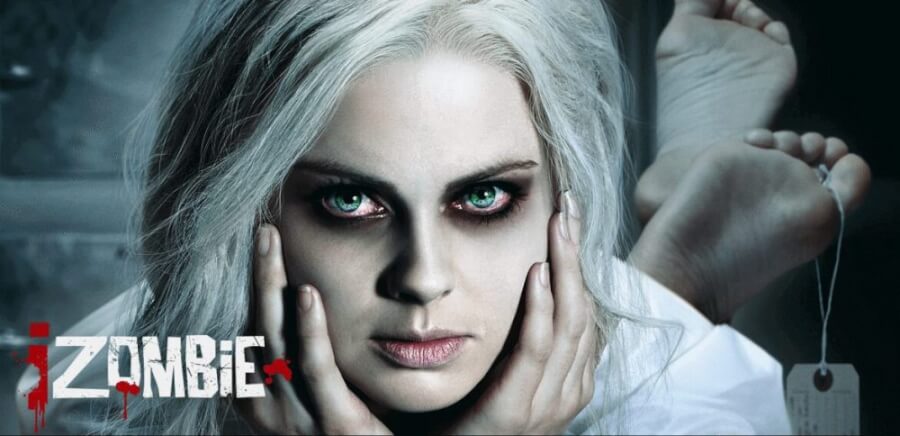 Developed by Rob Thomas and Diane Ruggiero-Wright, iZombie is a unique and engaging twist on the traditional zombie narrative. The show follows Olivia "Liv" Moore, a medical resident who becomes a zombie after attending a boat party gone awry. Determined to maintain her humanity, she takes a job at a morgue where she eats the brains of murder victims and adopts their memories and personality traits. With this new-found ability, Liv helps a detective solve homicide cases.
iZombie has garnered a dedicated fanbase with its fresh take on the undead genre, balancing crime-solving drama with the comedic challenges of living as a zombie. If you enjoy crime procedural dramas and a unique supernatural spin, then iZombie is a must-watch.
7. The Last Ship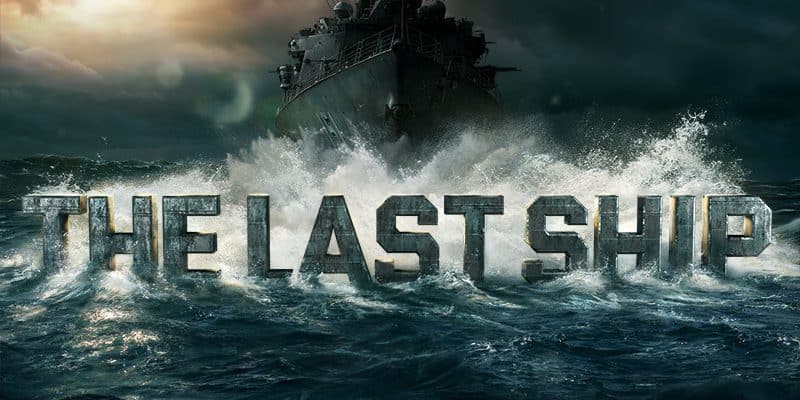 While not entirely focused on zombies, The Last Ship is a post-apocalyptic series that merits the attention of zombie fans. The show follows the crew of the U.S.S. Nathan James, a Navy destroyer, as they search for a cure to a virus that has wiped out most of the world's population. With many parallels to the classic zombie apocalypse setup and themes of survival and isolation, The Last Ship can appeal to fans of the undead genre.
The series is praised for its gripping story, engaging performances, and high-quality visual effects. If you're looking for a tense and exhilarating end-of-the-world experience with a slightly different twist, The Last Ship should be on your list.
8. Ash vs Evil Dead
Step into a nostalgic horror-comedy experience with Ash vs Evil Dead. This series serves as a sequel to Sam Raimi's iconic Evil Dead trilogy, with Bruce Campbell reprising his role as Ash Williams. Set thirty years after the events of the original films, Ash finds himself once again tasked with saving humanity from the sinister forces of the Evil Dead.
Featuring an abundance of gore, humor, and classic horror tropes, Ash vs Evil Dead pays homage to its source material while introducing new adventures and characters. If you're a fan of the original film series or just looking to indulge in a gory, fun-filled ride, don't miss Ash vs Evil Dead.
9. Dead Set
Dead Set is a British mini-series created by Charlie Brooker, who later gained international acclaim for his work on Black Mirror. The story takes place during the zombie apocalypse and revolves around the contestants of a fictional British reality show, "Big Brother". Unaware of the horrifying undead events unfolding outside the house, the contestants and the production team must navigate the dangers both inside and outside their temporary refuge.
For those who enjoy social commentary mixed with their horror, Dead Set is a must-watch. The series cleverly combines the world of reality television with a sinister zombie backdrop, providing a unique and thought-provoking experience.
10. In The Flesh
Looking for a fresh and engaging perspective on the undead? In The Flesh may be the answer. This innovative British series follows Kieren Walker, a young man who has returned to his hometown after undergoing treatment for a zombie virus. With a focus on themes of prejudice, societal integration, and self-acceptance, In The Flesh offers a rare humanizing portrayal of the undead.
Although the series was short-lived, it won several awards and garnered critical recognition. Its poignant exploration of real-world issues sets it apart from typical zombie narratives and earns In The Flesh a well-deserved spot on our list.
Conclusion
From dark and engrossing dramas to quirky and distinctive comedies, there's a zombie series for every taste on this list. These top 10 picks showcase the diversity and creativity that the genre has to offer. Immerse yourself in the thrilling world of the undead and embark on a journey filled with excitement, danger, and unforgettable storytelling.
What's Your Reaction?