How to Play COD Mobile Zombies
Find how to play CoD Mobile Zombies with our guide! Learn essential strategies for an unbeatable Call of Duty experience. Read now!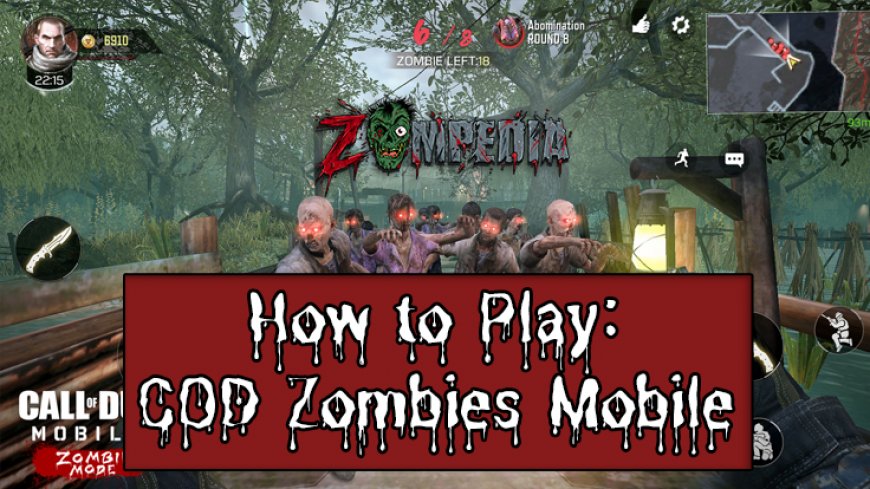 how-to-play-zombies-on-cod-mobile-thumbnail
Zombies mode has long been a fan favorite in the Call of Duty franchise, and Call of Duty Mobile is no exception. In the mobile version, the mode is called "Undead Siege," and it offers an exciting and challenging experience for players. In this article, we'll guide you through the process of accessing and playing Zombies mode and provide some tips to help you survive and thrive in the game.
Accessing Zombies Mode in Call of Duty Mobile
Launch Call of Duty Mobile and navigate to the main menu.
Select "Events" on the left-hand side.
Choose the "Featured" tab.
Select "Undead Siege" on the left-hand side.
Tap the "Start" button to begin playing.
Tips for Success in Zombies Mode
Teamwork: Communication and coordination with your teammates are crucial for surviving the zombie horde. Work together to strategize, share resources, and cover each other's backs.

Resource management: During the daytime phase, focus on gathering resources such as ammunition, weapons, and materials. These will be essential for building defenses and surviving the night.

Building defenses: Construct barricades, traps, and turrets to slow down and damage incoming zombies. Upgrading your defenses is essential as the zombie waves become more difficult.

Choosing weapons: Experiment with different weapons and load-outs to find the most effective combination for your play style and the specific challenges of each match.

Upgrading gear: As you progress through the game, make sure to upgrade your weapons and equipment to better handle the increasing difficulty of the zombie waves.

Knowing when to retreat: Sometimes, it's better to fall back and regroup with your team rather than try to take on a large group of zombies alone.
Zombies mode in Call of Duty Mobile offers a thrilling experience that combines strategy, teamwork, and fast-paced action. By following the steps outlined above and keeping our tips in mind, you'll be well-equipped to survive the undead onslaught and have a great time playing with friends or other players.

Fingers crossed that the new MW3 Zombies will come to mobile soon!

Good luck, and enjoy the game!
What's Your Reaction?