Access & Enjoy Zombie Mobile Games on Your Smartphone
Discover the top zombie mobile games available for free download and in-app purchases. Learn how to access, install, and enjoy these thrilling games on your smartphone.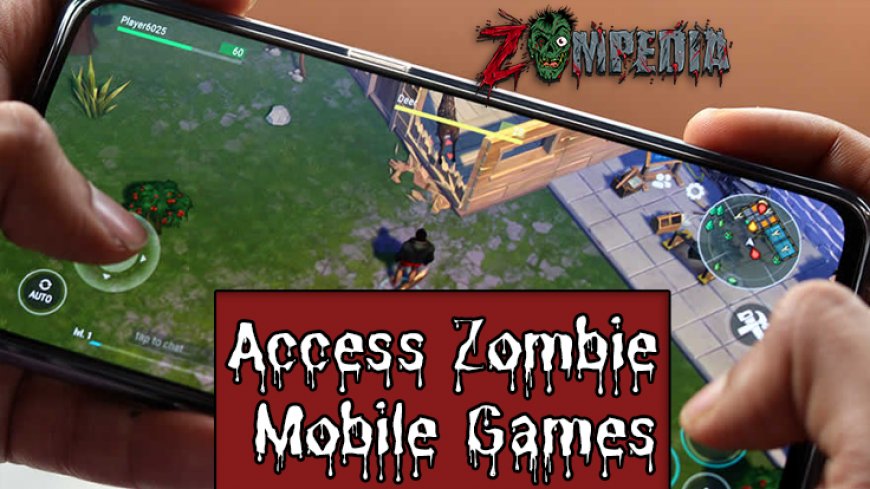 access-zombie-mobile-games-thumbnail
Main Topics
Embark on a thrilling adventure with our guide to the best zombie mobile games! In this article, we will help you discover top titles, show you how to access them on your smartphone, and offer tips to optimize your gaming experience. Whether you prefer free downloads or in-app purchases, our recommendations will make it easy to enjoy an immersive world of zombie encounters and survival strategies. Let's get started!
Finding the Best Zombie Mobile Games
Thanks to countless game developers and the popularity of the zombie genre, there are several amazing zombie mobile games available for players. To kick off your gaming adventure, try these approaches to find the best zombie mobile games for your device:
Top Platforms to Search for Zombie Mobile Games
Most mobile games are available on the two major app stores:
App Store (iOS): iPhone and iPad users can access a variety of zombie mobile games compatible with their devices on the App Store.
Google Play Store (Android): For Android phone and tablet users, the Google Play Store is the go-to platform to find popular zombie mobile games.
Popular Zombie Mobile Game Titles
Keep an eye out for these top-rated titles as you search:
Plants vs. Zombies: A strategic tower-defense game where plants protect your house against waves of zombies.
Into the Dead 2: Sequel to the popular first-person endless runner and survival game, set in a frightening post-apocalyptic world.
Dead Trigger 2: A first-person shooter game that combines action and survival with stunning graphics and an engaging story.
Zombie Gunship Survival: Command a heavily armed gunship to defend humanity from the skies in this action-packed game.
Zombie Tsunami: An addictive side-scrolling runner where you control a horde of zombies and turn the living into brain-hungry undead.
Look for Recommendations on Zompedia.com
Zompedia.com features expert reviews and recommendations tailored to zombie game enthusiasts. Feel free to explore our list of best zombie mobile games that cater to various preferences and skill levels.
How to Access and Install Zombie Mobile Games
Once you have found a game that piques your interest, the next step is to download and install it on your device. Follow the appropriate steps based on your smartphone's operating system:
iOS
Open the App Store on your iPhone or iPad.
Tap the search icon at the bottom of the screen and type in the name of the zombie mobile game you want to download.
Find the game in the search results and tap on its icon.
Tap the "Get" button to start downloading the game. You may need to enter your Apple ID password or use Touch ID/Face ID to confirm the download.
Once the download is complete, the game will be installed automatically. Find the game's icon on your home screen and tap it to start playing.
Android
Open the Google Play Store on your Android phone or tablet.
Tap the search bar at the top of the screen and type in the name of the zombie mobile game you want to download.
Find the game in the search results and tap on its icon.
Tap the "Install" button to start downloading the game.
Once the download is complete, the game will be installed automatically. Locate the game's icon in your app drawer and tap it to start playing.
Now that you have successfully installed your chosen zombie mobile game, the next step is to optimize your mobile gaming experience.
Enjoying Your Zombie Mobile Gaming Experience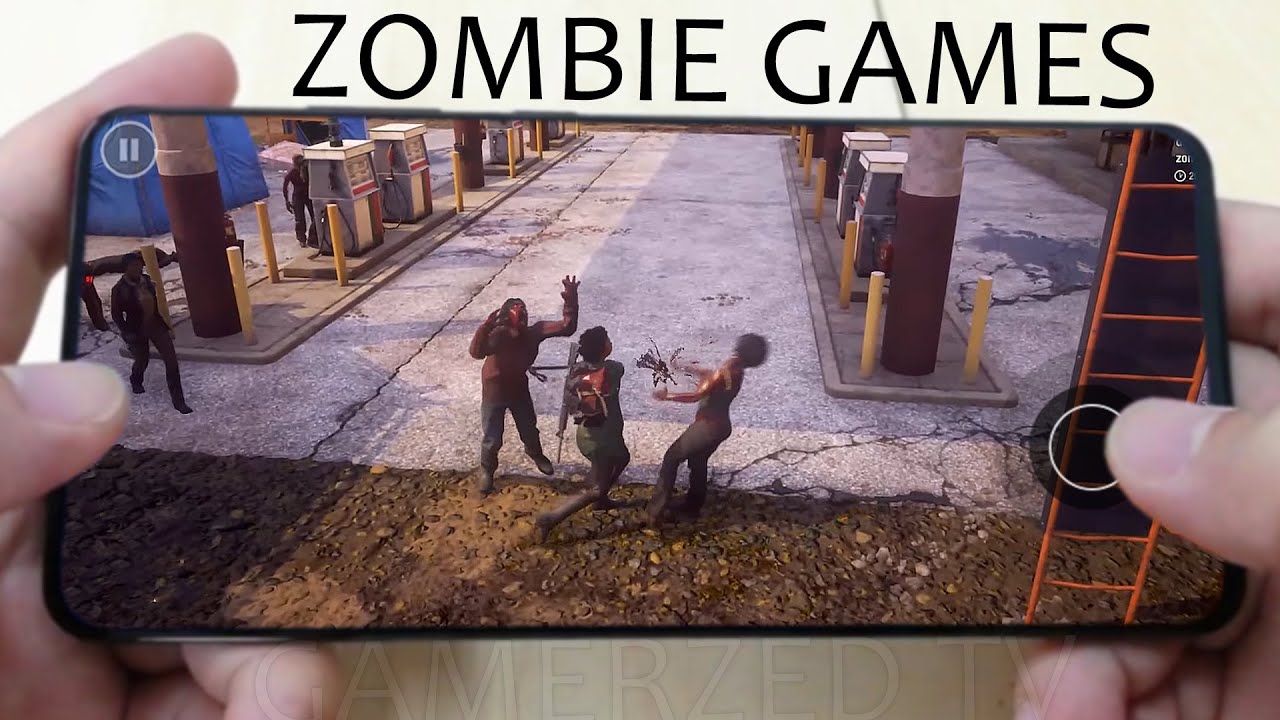 With your selected zombie mobile game installed and ready to play, dive into the action and don't look back. To make sure you're maximizing the fun and minimizing any frustration, follow these tips:
Tips for Optimizing Your Mobile Zombie Game Play
Battery Management: Intense gaming sessions can drain your device's battery quickly. Ensure a stable power supply by lowering screen brightness and closing unnecessary apps running in the background.
Performance Boost: Keep your smartphone's software and installed apps updated for the best gaming performance. Reduce lag by clearing your device's cache regularly.
Customize Controls: Familiarize yourself with the game's control settings and adjust them to your liking. Personalizing controls can greatly improve your gaming experience.
Master Game Mechanics: Learn gameplay mechanics and study the ins and outs of the game. Visit Zompedia.com for in-depth guides and tips on your favorite zombie mobile games.
Join a Community: Connect with fellow players through forums, blog posts, and social media groups. Participate in discussions and share tactics or tips to enhance your zombie mobile gaming journey.
In-App Purchases
Many free-to-play zombie mobile games offer in-app purchases (IAP) for additional content and features. While the core gameplay experience is usually available without spending money, IAPs can unlock special items, cosmetics, or power-ups. Here is what to expect when considering in-app purchases:
Understanding IAP Types: Familiarize yourself with the types of IAPs available in your selected game. Common IAP options include currency packs, premium content, or ad removal.
Setting a Budget: Allocate funds for in-app purchases and stick to your limit. To avoid overspending, disable automatic purchase approvals in your device settings.
Evaluating Purchases: Determine which IAPs truly enhance your gaming experience and which ones may not be worth the investment. Make informed decisions based on reviews and discussions in gaming communities.
Connecting With Your Zombie Gaming Community
Being part of a community makes your zombie mobile gaming experience even more rewarding. Share strategies, insights, and stories with fellow players to develop your skills and make lasting connections. Connect with like-minded gamers through:
Forums: Participate in one of the many Zompedia.com forums, such as our game reviews forum, to exchange ideas and experiences with fellow zombie enthusiasts.
Blogs: Read and comment on Zompedia.com blog posts about top zombie mobile games and stay updated with the latest industry news.
Social Media Groups: Join and engage in themed groups on Facebook, Reddit, or Discord, where you can connect with others who share your passion for zombie mobile gaming.
Conclusion
Embrace the excitement of zombie mobile games by finding the best titles, downloading and installing them on your device, and optimizing your gaming experience. Get the most from your mobile gaming adventure by connecting with fellow players and staying informed about updates, tips, and strategies. Now that you've mastered the art of accessing and enjoying zombie mobile games, it's time to dive into the thrilling world of virtual zombie encounters and survival scenarios. Good luck, and have fun!
What's Your Reaction?