Decorate Your Space: Plants vs Zombies Posters, Figurines & More
Discover creative ways to decorate your room with Plants vs Zombies posters, figurines, and more! Learn about the best items to express your love for the popular zombie game.
Decorate Your Space: Plants vs Zombies Posters, Figurines & More
Plants vs Zombies is a beloved tower defense game that has captured the hearts of millions of players worldwide. As a result, many fans are eager to express their love for the game by decorating their living spaces with Plants vs Zombies merchandise. This article will guide you through an exciting variety of items such as posters, figurines, and more, giving you the inspiration needed to turn your room into a zombie-fighting paradise.
Table of Contents:
Plants vs Zombies Posters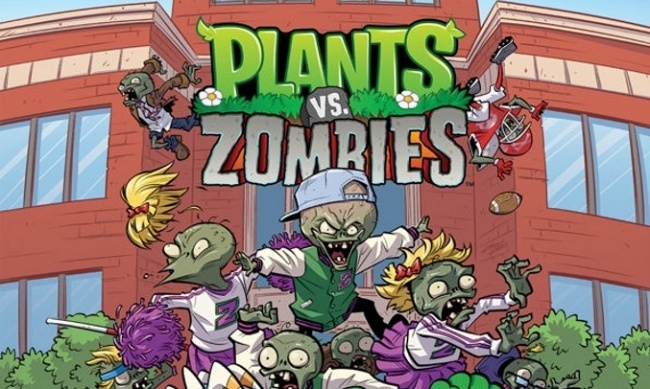 Posters are an easy and popular way to add a touch of the Plants vs Zombies universe to your living space. Depending on your personal preferences, you can choose from a wide variety of designs portraying your favorite characters and game scenes. Here are some suggestions to help you find the perfect poster:
Battle Scenes: Hang up epic battle scenes from the game to remind you of your favorite moments. These eye-catching designs bring the action of Plants vs Zombies into your room, inspiring you to strategize and win against waves of zombies.
Character Posters: Showcase your favorite characters such as Peashooter, Sunflower, and Crazy Dave with unique character posters. These can include individual character portraits or collage-style designs featuring multiple characters.
Minimalist Designs: If you prefer a minimalist touch, search for posters with sleek and simple designs, such as silhouette-style prints. These posters can add a sophisticated and understated feel to your space without sacrificing your love for the game.
Custom PvsZ Art: Show off your creativity and love for the game by displaying custom Plants vs Zombies artwork on your walls. You can either create your own designs, commission a talented artist, or purchase fan-made prints from online marketplaces like Etsy.
Remember that posters can be easily swapped out, allowing you to update your decor with new designs whenever you want. To protect your posters from damage and keep them in pristine condition, consider framing them or using removable adhesive strips for hanging.
Plants vs Zombies figurines make for excellent collectibles and unique decorative items. They can be displayed on shelves and desks, or even incorporated into creative dioramas to recreate your favorite game moments. Here are a few ideas for choosing the perfect set of figurines:
Action Figures: Look for detailed and poseable Plants vs Zombies action figures to add a dynamic touch to your collection. These figures typically come with various accessories and interchangeable parts, allowing you to create customized displays and scenes from the game.
Vinyl Figures: Vinyl figures are another popular choice for PvsZ collectors, as they often capture the fun and quirky design of the game's characters in a compact form. Companies like Funko have released a variety of Plants vs Zombies vinyl figures, including the fan-favorite Pop! series.
Plush Toys: Soft and cuddly plush toys based on Plants vs Zombies characters can be a great addition to your collection. Not only do they look adorable on display, but they also make for excellent companions while you battle against waves of zombies in-game.
Limited Edition and Rare Figurines: If you're an avid collector, you may want to hunt down limited edition or rare Plants vs Zombies figures. These special items often have unique designs, such as exclusive paint colors or additional accessories. Keep an eye on online auction sites or collector forums for opportunities to add these rare pieces to your collection.
When displaying your Plants vs Zombies collectibles, consider opting for clear acrylic display cases or shelves with a protective dust cover. This will not only keep your figurines in top condition but also make it easier to appreciate the intricate details of each piece.
Beyond posters and figurines, there is a range of additional Plants vs Zombies merchandise available to help you express your passion for the game. Some items that can be used to enhance your living space include:
T-shirts: While primarily a wardrobe choice, creatively displaying your favorite Plants vs Zombies t-shirts can also function as room decor. Hang them on the wall or frame them as unique artwork.
Keychains: Small and easy to collect, Plants vs Zombies keychains can be displayed on hooks or a corkboard for an attractive and budget-friendly decoration.
Stickers and Decals: Show off your love for the game by decorating your belongings with Plants vs Zombies stickers and decals. Some ideas include laptops, cellphone cases, notebooks, or even walls and furniture if you opt for removable decals.
In addition to these items, you may come across even more Plants vs Zombies merchandise such as mouse pads, beddings, and phone cases. When choosing how to use these items in your decor, let your creativity shine, and consider mixing and matching different pieces to create a cohesive theme.
How to Choose the Right Merchandise
When selecting which Plants vs Zombies items to add to your collection and decorate your space with, there are a few key factors to consider:
Space: Keep in mind the size of your room and the available surface areas for displaying items. Large posters, for example, might not be suitable for a small room with limited wall space. Smaller items like figurines and keychains are great for compact spaces or shelves with limited real estate.
Preferences: Consider which characters, game scenes, or themes are your favorites, and focus on merchandise that features them. Incorporating items with personal significance can make your space feel more unique and enjoyable for you.
Budget: Be realistic about your budget when searching for Plants vs Zombies merchandise. While some items may be affordable, limited edition or rare figures can be quite expensive. Focusing on a few key pieces or looking for deals can help you avoid overspending.
Personal Style: Try to find items that complement your existing decor and personal style. This will help you create a cohesive and well-designed space that feels comfortable and inviting. Don't be afraid to step out of your comfort zone and try a new decorating style with your Plants vs Zombies merchandise.
Remember, decorating your space should be a fun, creative, and enjoyable process. Feel free to experiment with different arrangements and items to see what works best for you.
Where to Buy Plants vs Zombies Merchandise
Regardless of whether you're looking for posters, figurines, or more unusual items, there are plenty of options available for purchasing Plants vs Zombies merchandise. Here are some recommendations for finding the perfect items to decorate your space:
Official Stores and Websites: Check out the official Plants vs Zombies website, as well as online stores for game publishers like EA and PopCap Games. These websites often feature the latest merchandise and may even offer exclusive items or discounts for loyal customers.
Online Retailers: Websites like Amazon, eBay, and Etsy are great places to find a wide variety of Plants vs Zombies items. Amazon often features deals on various figurines, posters, and other merchandise, while eBay can be a treasure trove for rare and limited-edition collectibles. If you're looking for unique fan-made or custom items, be sure to check out Etsy as well.
Brick and Mortar Stores: While online shopping is convenient, sometimes there's nothing like browsing through merchandise in person. Visit your local gaming, comic book, or specialty stores to see if they carry Plants vs Zombies items. You might be surprised by what you find, and you won't have to worry about shipping or waiting for your items to arrive.
Collectible and Toy Shows: Attending collectible and toy conventions in your area can be an excellent opportunity to find unique Plants vs Zombies items. In addition to new merchandise, you might find vintage collectibles or even limited edition figurines. Just be prepared to search and negotiate, as prices can vary greatly among vendors.
When shopping for Plants vs Zombies items, remember to prioritize official stores and licensed merchandise. Supporting these sources helps ensure the continued success and growth of the game, as well as the availability of high-quality, authentic items for fans.
Conclusion
From posters and figurines to t-shirts and keychains, there are countless ways to decorate your living space with Plants vs Zombies merchandise. No matter your personal style, budget, or space constraints, there's likely an item (or several) out there that can help you transform your room into a celebration of your favorite game.
Take inspiration from this guide to create a unique and inviting space that reflects both your love for Plants vs Zombies and your personal tastes. Whether you're a beginner or a long-time fan, you're sure to find something that will make your living space feel like a true zombie-fighting sanctuary.
What's Your Reaction?