Top 10 Underrated Zombie iPhone Games
Discover the top 10 underrated zombie games for iPhone and enhance your gaming experience. Join the ranks of the living dead with these addictive games.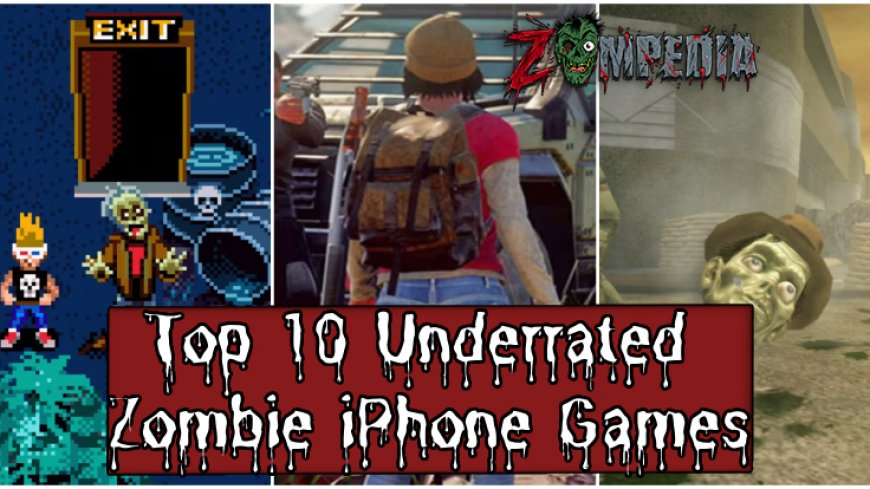 Top 10 Underrated Zombie iPhone Games
Zombie games have long captivated players with their intense action, immersive environments, and undeniable thrill. iPhone users are no exception to this growing craze. There are countless games involving the undead on the App Store, but some gems remain undiscovered by the masses. We've compiled a list of the top 10 underrated zombie iPhone games that deserve your attention!
Table of Contents
Zombie Gunship Survival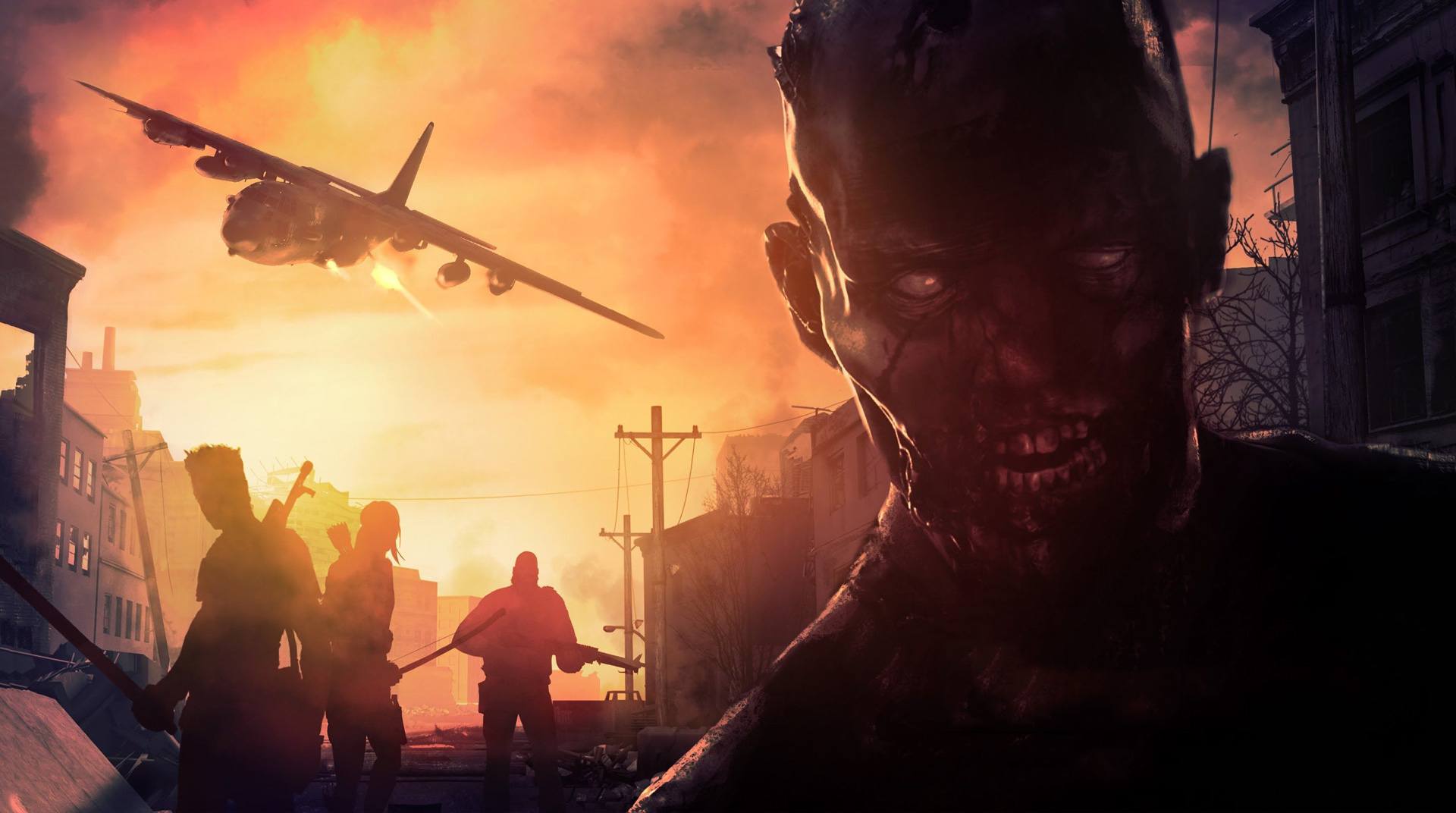 As the last line of defense for your abandoned military base, Zombie Gunship Survival places you in the combat seat of an AC-130 aircraft equipped with powerful weapons to fend off the undead. The game seamlessly combines the thrill of a shooter with the strategic gameplay of a base builder.
Features & Gameplay: The game boasts stunning visuals and realistic sound effects that immerse you in the apocalyptic world. Players must strategically upgrade their defenses and weapons to combat new waves of evolving zombies and defend their base.
Why it's underrated: While Zombie Gunship Survival garners a dedicated fan base, many gamers overlook it for flashier titles. This game deserves attention for its unique blend of shooter and strategy elements.
Into the Dead 2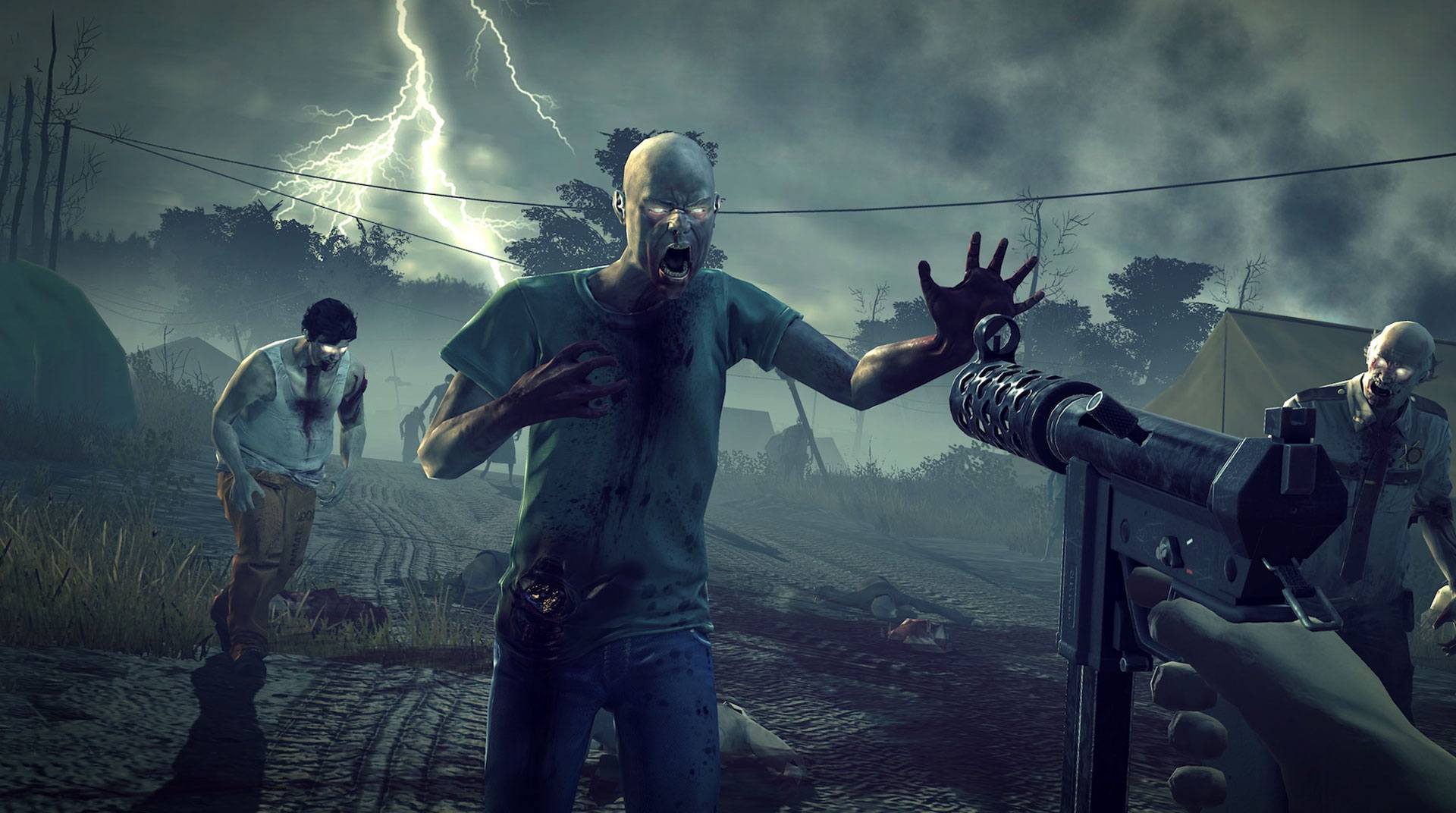 The sequel to the popular zombie runner game, Into the Dead 2 introduces a gripping story mode with captivating graphics, which makes it more than just a typical endless runner game. Players strive to survive in a horrifying world filled with the living dead, using an arsenal of powerful weapons at their disposal.
Features & Gameplay: With multiple branching storylines, players can make choices in the game that significantly impact the outcomes. In addition, various daily challenges and special events keep gameplay fresh and enticing.
Why it's underrated: Into the Dead 2 has managed to attract a following, but as a runner game, it runs the risk of being quickly written off by gamers looking for deeper engagement. However, its unique features and addictive gameplay set it apart from other endless runners.
Dead Ahead: Zombie Warfare
Dead Ahead: Zombie Warfare combines elements of strategy, tower defense, and zombies in an engaging mobile game. Players must gather a team of survivors, build and upgrade their battle bus, and fight through waves of zombies and enemy factions to progress through a post-apocalyptic world.
Features & Gameplay: The game features pixel-art style graphics with a gritty aesthetic, coupled with strategic real-time gameplay. Players are tasked with managing resources, upgrading their team, and strategically placing units to fend off the advancing undead.
Why it's underrated: Although Dead Ahead: Zombie Warfare has passionate fans, the game tends to fly under the radar for those seeking more conventional zombie titles. Its combination of strategy, tower defense, and zombies creates a unique gaming experience that deserves more attention.
Dead Trigger
Dead Trigger is a first-person shooter developed by Madfinger Games that brings the excitement of a console-quality FPS to your iPhone. Set in a dystopian world where a virus outbreak has caused the dead to rise, you'll need to fight your way through hordes of vicious zombies.
Features & Gameplay: The game boasts high-quality 3D graphics and intuitive controls, allowing players to fully immerse themselves in the action. Along with a vast arsenal of upgradable weapons, gadgets, and power-ups, players must carefully navigate the horrifying landscapes while completing missions to survive.
Why it's underrated: Although Dead Trigger has received largely positive reviews, it seems to have lost some of its fanfare over time, overshadowed by its sequel and many other zombie shooters on the market. Regardless, this game is an excellent pick for those seeking a fast-paced FPS experience on their iPhone.
Zombie Frontier 3
If you're looking for an authentic, gripping first-person zombie shooter experience, look no further than Zombie Frontier 3. Offering over 120 levels and various challenging tasks, the game is sure to keep you engaged and entertained.
Features & Gameplay: Players are tasked with surviving various scenarios, such as sniper missions and heavy weapons challenges, while collecting resources and upgrading their arsenal. With exceptional graphics and smooth controls, the game provides an immersive experience.
Why it's underrated: Despite positive reviews and a loyal following, Zombie Frontier 3 is often lost among the abundance of zombie games on the App Store. However, the game stands out for its impressive features, engaging gameplay, and high-quality aesthetics.
Infected: Zombies Revenge
Unique in its gameplay, Infected: Zombies Revenge is a hybrid between a platformer and a zombie survival game. It brings an engaging storyline and challenging gameplay that will force you to make real-time decisions as you navigate through a world plagued by the undead.
Features & Gameplay: Players need to strategize as they choose the best path to take, collect resources, interact with other survivors, and fight off vicious zombie attacks. With captivating graphics and an intriguing comic-book art style, the game provides a thrilling experience.
Why it's underrated: The platformer element might not appeal to some zombie enthusiasts, causing Infected: Zombies Revenge to be overlooked. However, its intriguing blend of genres and challenging gameplay make it a must-try for fans of the undead.
Reaper: Zombie Survival
A top-down, twin-stick shooter, Reaper: Zombie Survival puts players in the shoes of protagonist Reaper, a highly skilled soldier sent on a mission to save Earth from a zombie invasion. With cool abilities, challenging missions, and a role-playing game (RPG) like leveling system, this game offers hours of exhilarating gameplay.
Features & Gameplay: Beyond interesting missions, players can engage in a variety of sidequests, upgrade and customize Reaper, and choose from a plethora of weapons to fight off the hordes of zombies. With its responsive controls and gripping storyline, Reaper: Zombie Survival is a delightful addition to the mobile zombie game genre.
Why it's underrated: Despite a dedicated fan base, the game hasn't garnered as much attention as it deserves due to the abundance of zombie mobile games on the market. Yet, its unique gameplay and satisfying RPG elements make it a hidden gem worth playing.
Zombie Catchers
For those seeking a more lighthearted approach, Zombie Catchers offers an eccentric and entertaining twist on the genre. Players assume the role of an alien entrepreneur who seeks to capture zombies, transform them into delightful snacks, and sell them to hungry customers.
Features & Gameplay: Cartoonish graphics, a humorous tone, and quirky gameplay set this game apart from its darker counterparts. Players must build and manage their zombie-based business while navigating through various action-packed stages.
Why it's underrated: Zombie Catchers might not have the gore or terror of traditional zombie games, leading some to overlook it. However, its unique premise and enjoyable gameplay make it a delightful experience for players of varying tastes.
Zombie Wonderland 2
As a sequel to the highly entertaining Zombie Wonderland, Zombie Wonderland 2 further expands on the adventures of Chuck, a man with a mission to protect Niceville from the undead. A combination of strategy, shoot-em-up action, and humor, this game is a worthy successor.
Features & Gameplay: Players must multitask between shooting zombies, cleaning up their remains, and defending Chuck's home from attacks. With colorful graphics, a variety of weapons, and objectives to complete, Zombie Wonderland 2 offers hours of amusement.
Why it's underrated: The game might not appeal to all zombie fans due to its cartoonish style and offbeat tone. However, the unique combination of gameplay elements and captivating graphics make Zombie Wonderland 2 an underrated gem.
ZWarrior Chronicles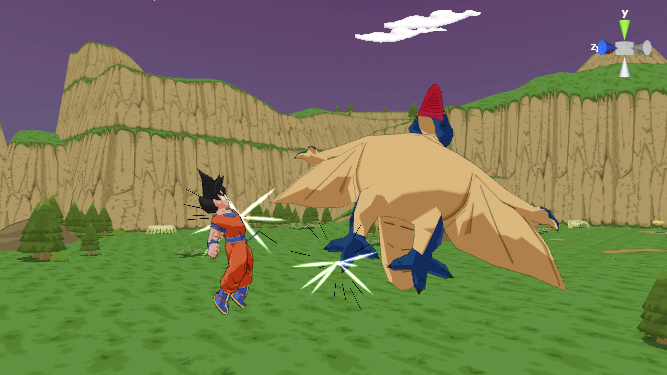 The prime candidate for anime and zombie enthusiasts alike, ZWarrior Chronicles combines the flashy aesthetics of Japanese animation with the creepiness of the undead. As an action RPG, the game beautifully immerses players in an intriguing world filled with zombies, mutants, and supernatural adversaries.
Features & Gameplay: With customizable characters, diverse combat styles, and an engaging storyline, ZWarrior Chronicles offers a fantastic gaming experience. Its cel-shaded graphics and anime style create a unique blend that separates itself from other zombie games.
Why it's underrated: The game's distinct visual style might not suit everyone's taste, yet it has gathered a dedicated following. For those who appreciate the combination of anime and zombies, ZWarrior Chronicles is undoubtedly worth checking out.
Conclusion
These underrated zombie iPhone games showcase the varied gaming experiences available for enthusiasts of the undead. From the gritty battlefields of Zombie Gunship Survival to the charming monster-catching adventures of Zombie Catchers, there's a game for everyone on this list. Give these titles a spin, and share your thoughts in the comments. You might discover your next favorite game!
What's Your Reaction?