Top Comedic Actors in Zombie Movies – Hilarious Performances You Can't Miss
Discover the top comedic actors in zombie movies and their unforgettable performances. Dive into our list to enjoy the perfect mix of horror and humor!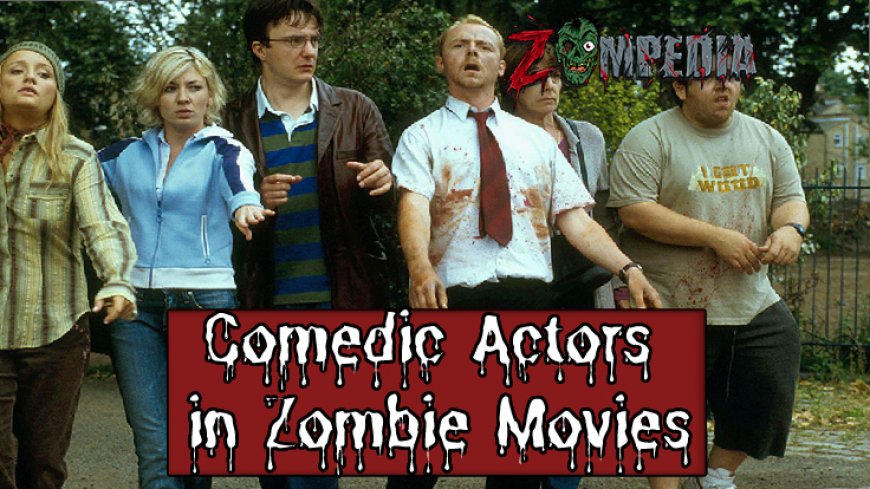 Top Comedic Actors in Zombie Movies – Hilarious Performances You Can't Miss
Zombie movies have always been a popular choice among horror film enthusiasts. In recent years, it is the combination of horror and comedy that has increasingly captivated the audience. This unique blend of genres has birthed some of the most memorable films that feature talented comedic actors with impeccable timing and expressions, adding a burst of laughter amid the spine-chilling scenarios. In this article, we will explore the top comedic actors in zombie movies and the roles that made them the life (or undeath) of the party.
Table of Contents
1. Simon Pegg - "Shaun of the Dead"
Simon Pegg is an accomplished British actor, comedian, and writer. Born in 1970, he started his career in the entertainment industry in the early '90s by performing stand-up comedy. Known for his roles in the "Three Flavours Cornetto" trilogy, which includes "Shaun of the Dead" (2004), "Hot Fuzz" (2007), and "The World's End" (2013), Pegg has established himself as a prominent figure in the world of comedy.
In "Shaun of the Dead," Pegg stars as Shaun, an average man who decides to turn his monotonous life around when his ex-girlfriend dumps him. The film takes a rather surprising turn as a zombie apocalypse hits, and we see Shaun fighting to survive and protect his loved ones. Pegg's comedic performance mixes satire and wit, transforming the chaotic zombie threat into a humorous backdrop that consistently entertains. His partnership with actor Nick Frost in the movie further amplifies the gut-busting hilarity embedded in their performances.
2. Woody Harrelson - "Zombieland"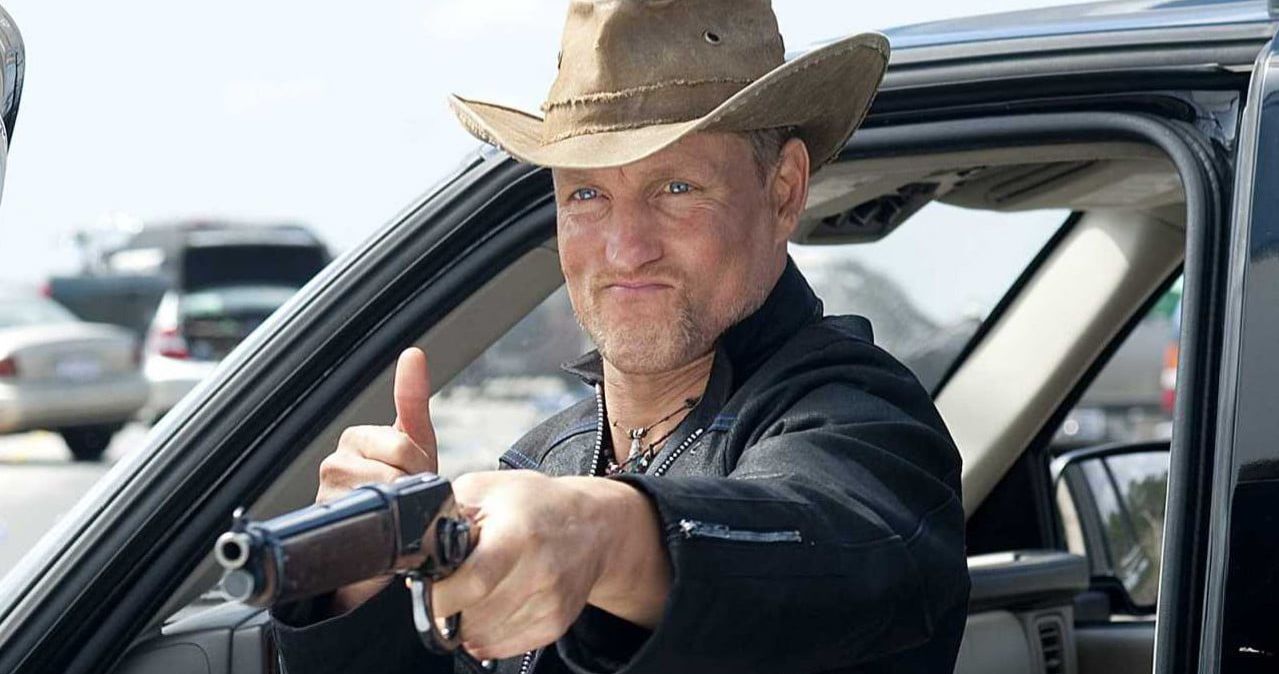 Born in 1961, Woody Harrelson is an American actor and playwright, with a career in the entertainment industry spanning over three decades. Harrelson gained fame as a lovable bartender in the TV series "Cheers" and has since starred in numerous Hollywood blockbusters, garnering several award nominations.
In the 2009 horror-comedy hit, "Zombieland," Woody Harrelson shines as Tallahassee, a humorously aggressive survivor with an insatiable appetite for Twinkies. With a passion for killing zombies, Harrelson's Tallahassee is also driven by vengeance after losing his son to the undead. His often-unexpected humor, unforgettable one-liners, and overall tough-as-nails personality made his performance in "Zombieland" iconic, providing the audience with a phenomenal mix of horror and laughter.
3. Bill Murray - "Zombieland (Cameo)"
Bill Murray is a living legend in the world of comedy. Born in 1950, he started his career as a member of the "Saturday Night Live" ensemble before transitioning to film, where he starred in some of the most memorable comedies, such as "Ghostbusters" (1984) and "Groundhog Day" (1993). He is a talented and versatile actor who has been entertaining audiences for decades.
Murray made a remarkable cameo appearance in "Zombieland," playing a fictionalized version of himself. The survivors, played by Woody Harrelson, Jesse Eisenberg, Emma Stone, and Abigail Breslin, encounter Murray living in his lavish mansion, donning zombie makeup to blend in with the undead. His brief but memorable appearance, filled with light-hearted humor and his portrayal of a fictionalized version of himself, added a special touch to the movie and made it unforgettable for the viewers.
4. Jesse Eisenberg - "Zombieland" and "Zombieland: Double Tap"
Jesse Eisenberg is an American actor and playwright born in 1983. He rose to prominence through his performances in indie films and later in commercial successes, as well, earning an Academy Award nomination for his role as Mark Zuckerberg in "The Social Network" (2010).
In both "Zombieland" and its sequel, "Zombieland: Double Tap" (2019), Eisenberg portrays Columbus, a socially awkward but highly intelligent young man who creates a set of rules to survive the zombie apocalypse. His on-screen chemistry with Woody Harrelson, Emma Stone, and Abigail Breslin creates an enjoyable balance between heartfelt moments and comedic relief. Eisenberg's quirky charm and lightning-fast wit bring life to Columbus, and his constant adherence to his rules add to the humor in both films.
5. Abigail Breslin - "Zombieland" and "Zombieland: Double Tap"
Abigail Breslin is an American actress who began her career in film at the tender age of five with her debut in "Signs" (2002). Born in 1996, she garnered critical acclaim for her role in "Little Miss Sunshine" (2006), resulting in an Academy Award nomination at just ten years old. She has since appeared in various films, proving her versatility in both dramatic and comedic roles.
In the "Zombieland" series, Breslin plays Little Rock, the younger sister of Emma Stone's Wichita. She manages to hold her own against her adult co-stars, and her character experiences significant growth throughout the story. Her sarcasm, wit, and toughness add to the humor of the films as she navigates the zombie apocalypse alongside her fellow survivors.
6. Anna Kendrick - "ParaNorman"
Anna Kendrick, born in 1985, is an American actress and singer who gained fame for her role in the "Twilight" saga, and later earned an Academy Award nomination for her supporting role in "Up in the Air" (2009). She consistently displays her comedic prowess in films like "Pitch Perfect" (2012) and its sequels.
Kendrick lent her voice to the character of Courtney Babcock in the 2012 stop-motion animated film, "ParaNorman." The film follows a young boy named Norman who can communicate with the dead, and who tries to save his town from a centuries-old curse that awakens the undead. As Norman's self-absorbed, image-conscious elder sister, Courtney's comedic timing and distinctive voice add humor to the film's spooky and heartwarming narrative.
7. Keegan-Michael Key - "Hell & Back"
Keegan-Michael Key is an American actor, comedian, writer, and producer, best known for his work alongside Jordan Peele in the Comedy Central series, "Key & Peele." Born in 1971, Key has appeared in numerous TV shows and films, consistently showcasing his incredible range and natural comedic abilities.
In the 2015 animated comedy-horror film "Hell & Back," Key voices the character of Charon, the mythical boatman who ferries souls to the underworld. The film follows three friends' journey into hell, where they must rescue one of their own after he is inadvertently dragged into the fiery abyss. Key's comedic talent adds another layer of humor in a film brimming with hilarious voice performances from fellow comedians like Mila Kunis, Bob Odenkirk, and David Koechner.
8. Honorable Mentions
While the actors listed above have played some truly memorable roles in the zombie-comedy genre, there are several other performances worth mentioning. These include:
Nick Frost in "Shaun of the Dead" as Ed, Shaun's loyal but lazy best friend.
Emma Stone in "Zombieland" and "Zombieland: Double Tap" as Wichita, a resourceful and strong survivor.
Seth Rogen, James Franco, and Jay Baruchel in "This Is the End," a comedy that pokes fun at the apocalypse and features hilarious scenes involving the actors fighting off possessed people and demonic creatures.
Dylan O'Brien and Jessica Henwick in "Love and Monsters," a post-apocalyptic romantic comedy that features unique "misfit" creatures.
9. Conclusion
The roles played by these talented comedic actors in zombie movies have showcased their remarkable skills in blending horror and humor. They have managed to provide light-hearted relief in the otherwise frightening scenarios and ultimately transformed them into highly entertaining and memorable cinematic experiences.
With the continued evolution of the zombie movie genre, it will be exciting to witness the rise of more talented comedians offering their brevity and wit to make audiences both reel in laughter and cower in fear. Whether you are a horror movie enthusiast or someone who enjoys a perfect blend of laughter and dread, the world of zombie comedies, and the actors breathing life into them, provide an epic journey for all to savor.
What's Your Reaction?